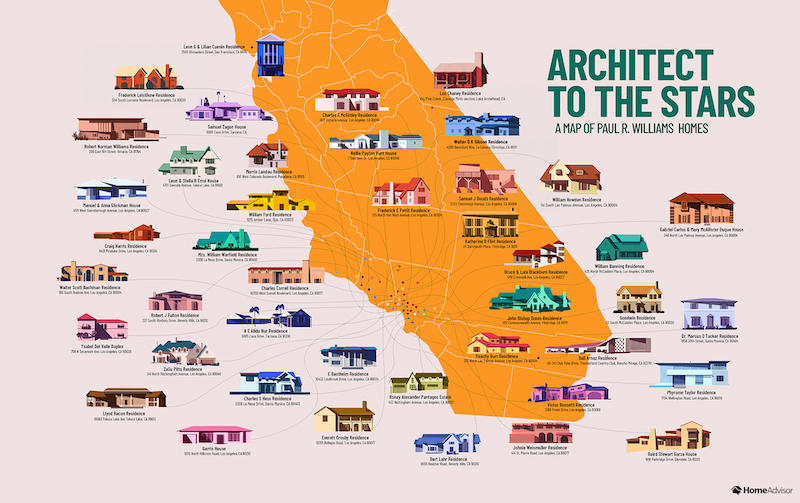 Paul R. Williams was one of Southern California's most notable architects. Now, HomeAdvisor has published an illustrated tribute to Williams, featuring 43 California homes, plus a map for anyone looking to plan an architectural road trip.
Williams was born in L.A. in 1894. He studied at the Los Angles School of Art and Design, the New York Beaux-Arts Institute of Design (at its L.A. location), and USC. He became the first certified Black architect west of the Mississippi and the first Black member of the American Institute of Architects.
Williams's work ranged from public housing projects to celebrity residences for the likes of Frank Sinatra and Lucille Ball. Other projects included the L.A. County Courthouse, the Kenneth Hahn Hall of Administration, the 1940s redesign of the Beverly Hills Hotel, the Hotel Nutibara in Medellin, and La Concha Motel in Las Vegas, which now serves as the lobby of the Neon Museum.
HomeAdvisor's guide is part of a series of campaigns commissioned by the company "with the goal of inspiring homeowners by introducing new ways of thinking about the spaces in their homes and the history of design," a release states. Artist Ibrahim Rayintakath was commissioned to illustrate each home, plus the associated map. We've included a few examples below, and you can see the complete guide and all 43 houses here.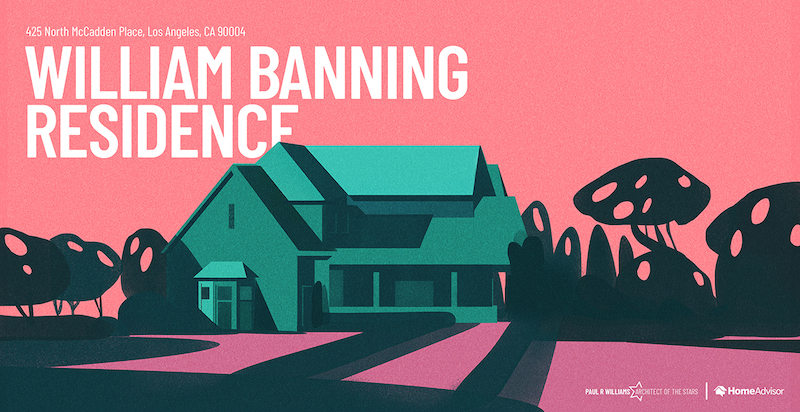 William Banning Residence (1829)
A six-bed, five-bath Hancock Park home that bends Tudor and English Cottage styles.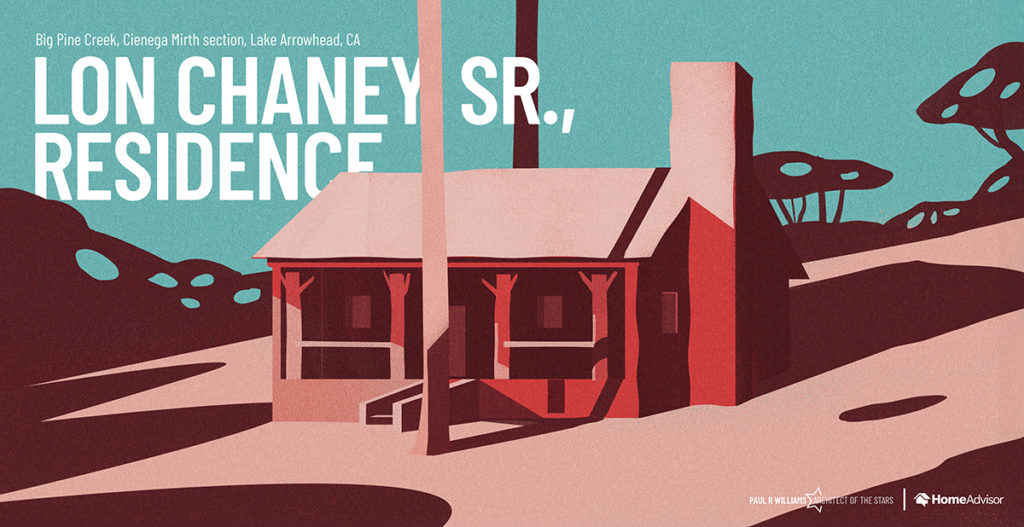 Lon Chaney, Sr. Residence (1930)
Built for actor Lon Chaney, Sr. in 1930, this one-time vacation cabin is now owned by the National Park Service.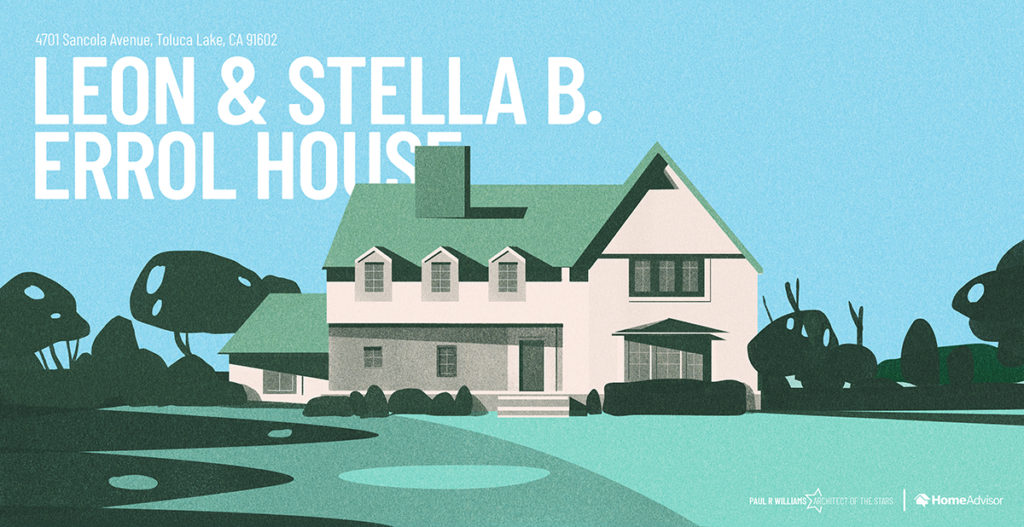 Leon and Stella B. Errol House (1940)
This Toluca Lake residence was once home to actor William Holden, then later Denzel Washington. It apparently has a dinosaur-themed gym, which you can see if you click through the photos here.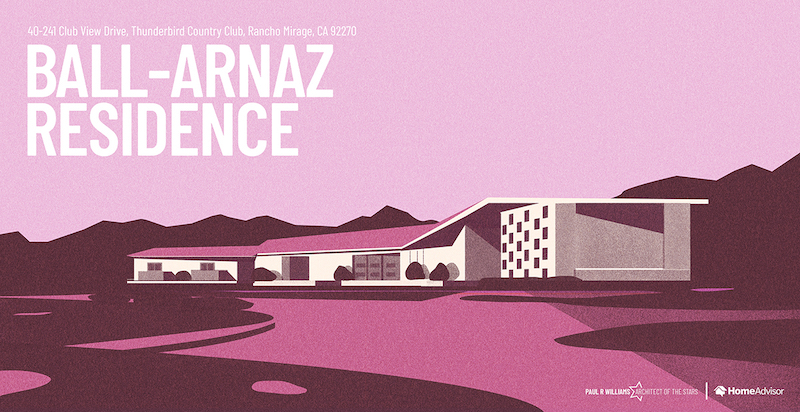 Ball-Arnaz Residence (1954)
Williams designed this sunny Rancho Mirage home for Lucille Ball and Desi Arnaz after Arnaz won the lot in a poker game.