Have you ever thought you might like to write about Los Angeles? Are you an aspiring journalist, blogger or student looking to add some credits to your portfolio? Do you want to get paid to create useful resources about the city of angels?
Then maybe you'd like to contribute to We Like L.A.
About Us
Who are we? We're just a couple of folks who really wanted to get to know the city of Los Angeles and decided to create a platform where we could share our discoveries with the entire community. Little did we know it would start growing so fast!
Over 70,000 Facebook fans.
Over 2,500 Twitter followers.
Hundreds of thousands unique page-views per month.
Read more about us and our mission.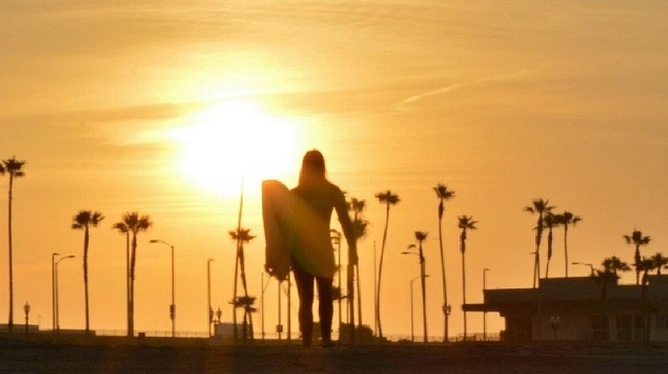 [Photo Credit: kuma82]
Who We're Looking For
The people we seek are folks with a knack for writing or taking pictures who enjoy discovering new aspects of Los Angeles.
Specifically, we're looking for some L.A. list creators, folks who can curate the best of what L.A. has to offer in fun, informative, and engaging ways that will help resident angelenos (or even just visitors) discover more about how to get the most out of our city.
Here are a few examples of the types of pieces we're contracting for:
13 Off Beat, Kinda Weird But Totally Cool Things to Do In Los Angeles
10 Totally Nerdy Places in L.A. To Get in Touch With Your Inner Geek
40 Fun & Free Things to Do in L.A. Every Angeleno Ought to Try at Least Once
The 9 Easiest Hikes You Can Do in Los Angeles
The 12 Flat-Out Best Thrift Stores & Vintage Spots in Los Angeles'
Compensation
We offer $20 per completed and published article. If an article doesn't meet editorial standards, it doesn't get published.
Initially we will provide topics for prospective writers, but after a writer has shown the ability to master the format and style of our lists, he/she may pitch ideas to editors for approval. And if you stick with it, compensation actually increases!
After 5 list articles published, compensation increases to $25 per piece.
After 15 list articles published, compensation increases to $30 per piece.
What this IS:
– A way to make a little extra spending cash.
– An opportunity to create content that will be seen by thousands of eyeballs and add to your personal bonafides. If you're a student or photographer looking to add credits to your portfolio, this is an awesome platform for you. If you want to get your name out there, maybe we can help!
– A great chance to learn advanced social media marketing strategy, blog content creation techniques, and community management skills. Our site founders have over 10 years of combined social media, marketing and public relations experience, and we're happy to share our expertise with contributors.
– A way to connect with thousands of angelenos and like-minded individuals who also love their community! Not only through content created on the website, but also through organized real life meet-ups.
What this is NOT:
– A soapbox for political tirades or personal attacks.
– An advertorial platform for you to gloss your business.
– A place you can write or post whatever you want. We tend to have a content style that works for us, so we'll ask that you work mostly within those confines. Everything that ultimately gets published will get quality controlled and revised.
Contact Us
Interested?
Hit us up at the email address listed below. Be sure to let us know what you might be interested in writing about, and include any links to samples of writing or photography you'd like to share.
We look forward to hearing from you!
Sincerely,
Brian & Christina, Founders of We Like L.A.
Send inquiries to: [email protected]