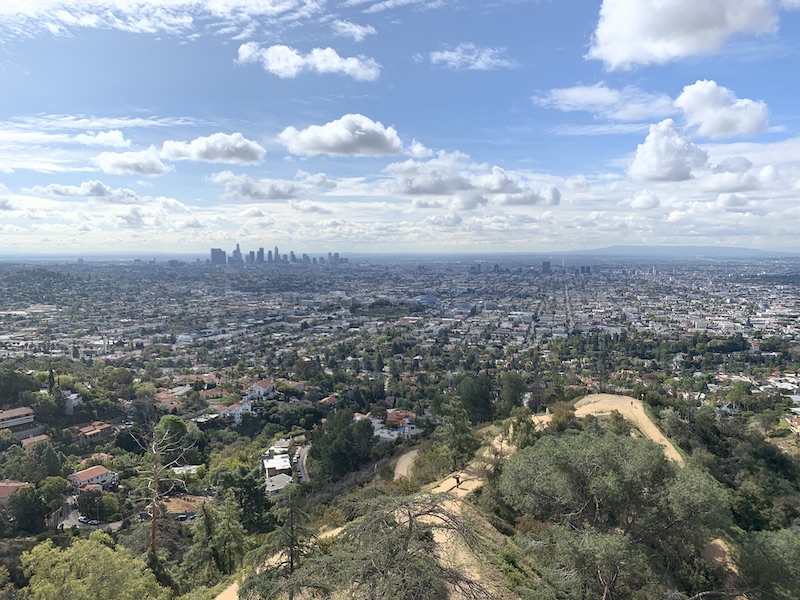 Last night, Mayor Eric Garcetti announced a new 'Safer at Home' order aimed at suppressing the spread of the COVID-19 virus. It prohibits Los Angeles residents from leaving their homes for non-essential activity.
The order went into effect at midnight and is scheduled to last until April 19. People can still go out to pick up groceries or for essential services. If you have a job that's deemed essential, you are still required to go to work. You can take a walk, ride your bike, or exercise outdoors, so long as you practice social distancing. But for the most part, Los Angeles is at a standstill.
Soon after Garcetti spoke, California Governor Gavin Newsom issued a similar state-wide mandate called 'Stay at Home.'
Whatever you want to call it—stay at home, safer at home, shelter in place, a statewide lockdown—this much is clear: we've reached the inflection point. We've crossed the divide. This is it. Day one of a long slog that's scheduled for the next month, at least. My hunch is it will almost certainly last much longer. Still, I'm glad we're taking it this seriously.
I've been thinking a lot about a modeling report released this past Monday by the COVID-19 Response Team at Imperial College London and published by the World Health Organization. Imperial College is considered a sort of gold standard in modeling epidemics, according to the NY Times. This is because of their close ties to the WHO, and because they are led by Neil Ferguson, one of the most prominent epidemiologists in the world. When they speak, governments listen.
The report is haunting. It details projections of human loss in the United States and Great Britain based on various response strategies to the spread of COVID-19. John Timmer of Ars Technica provides an excellent synopsis of the report and of the strategies being modeled. From Timmer's article:
"With a working model of the pandemic in the UK and US, the researchers could try out different scenarios, from doing nothing through an increasingly draconian combination of limits on population movements. These roughly break down into two categories. One is mitigation, an attempt to slow the spread so that the country's health care system isn't overwhelmed before previously infected people start providing herd immunity. And the second is suppression, where various forms of isolation are used to try to lower the rate of transmission to the point where each infected person has less than even odds of handing it on."
What sticks out from the above quote to me is the 'do-nothing' strategy. Here's what the report projects in that case (from page 6):
"In total, in an unmitigated epidemic, we would predict approximately 510,000 deaths in GB and 2.2 million in the US, not accounting for the potential negative effects of health systems being overwhelmed on mortality."
2.2 million is an incredible number. To put that in perspective, that's more than the total United States military casualties from every war we fought in the 20th century. And even with an effective mitigation strategy, we'd still be looking at over 1 million deaths in the U.S., plus we'd be putting a massive strain on our healthcare system, which in itself may have many unpredictable consequences. If you have any friends who are doctors who work in major hospitals, I encourage you to ask them how they're feeling about the current supply of masks and ventilators.
In any case, I highly suggest you read the report. If you had any doubt about whether strict home isolation measures are necessary, I hope this sobers you up.
With all that in mind, I guess it shifts my outlook about what's coming down the pipe. Yes, I'm dreading the forthcoming changes to daily life. The wave of economic despair that's about to ripple through our county will be awful. This is all going to suck. It already sucks.
But at the moment what I really feel is relief. Not because I thought this whole ordeal would soon be over, but rather because finally, our state is taking the necessary collective government action to stem the tide of forthcoming infections. I hope other states soon follow California's lead.
For now, I do feel safer at home.
Previous: COVID-19 Self-Quarantine Day 7: Keep Your Distance