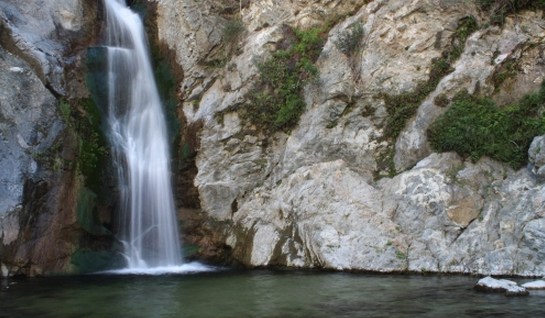 Pro-tip: If you're going to hike Eaton Canyon, don't die.
Unfortunately, that creed seems to have been lost on many inexperienced hikers who over the years have braved a treacherous side trail at the lure of a secluded waterfall on top of the canyon.
While Eaton is generally one of the easiest hikes in the Los Angeles area, there is a portion of the trail that leads to this "upper falls" area, and it's not exactly hiker friendly.
Everytrail.com describe this route to the upper falls as:
"…a faint use-trail that scrambles up the west side of the canyon wall here. This use-trail will take you above the waterfall, but the route is very dangerous and should only be attempted by experienced off-trail hikers — and even then at their own risk. Hikers are injured and killed on this off-trail route almost every year."
Well, in response the U.S. Forestry Service will be blocking off access to the upper falls this summer, according to a report by CBS Los Angeles.
This means less hikers getting injured, and less costly helicopter rides from emergency services on the dime of the L.A. taxpayer. Not terrible goals to be achieved.
Of course, the lower falls area will still be open and provides a wonderful, breezy hike that everyone should still take the time to enjoy. And we heartily encourage you to check it off your list of things to do this summer.
Happy hiking!
[Photo Credit: everytrail.com]