Every summer we all say we're going to really take advantage of living in this beautiful city. Taste the food. Explore the facets. Soak up the scenery. Basically, every awesome thing you could possibly do in L.A. during the summer months.
And then… uh…. well… it never quite happens, does it?
Well no more excuses, because we've made it easy for you.
We've put together a rundown of things (if you can manage to get through them) that will make your summer in Los Angeles extraordinary.
There are 27 in total, which means over the course of about 13 weeks, you just need to get done 2 two of them done per week (two per week!).
Will you take on the challenge to make your summer an incredible one?
Here's the list.
Now go out and make it happen. And  above all, have fun!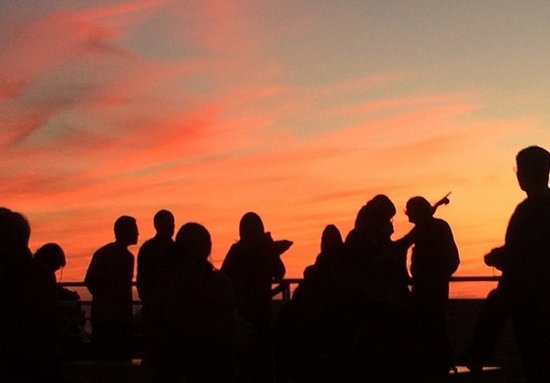 1. Go to the Beach
Duh.
The automatic first checkbox of everyone's summer to-do list in Los Angeles.
And if you need help deciding which beach you want to go to, check out this gorgeous gallery of some of L.A.'s best.
2. Go to a Dodgers (Night) Game
The quintessential summer sports activity in L.A.
Just make sure  if you do opt for a day game that you try for seats int he shade. Can get pretty sweltering if you're sun baking in the bleachers for 9 innings.
3. Take Advantage of Free Museum Days
Have you seen our handy list of free museum days? If not, take a look and try to make it to at least one of these spots over the course of the summer. After all, it's free!
4. Get Ice Cream at Scoops
Summer means it's going to be hot. That means you'll want to cool down. That means ice cream. And no better place in the city than Scoops.
5. Get a Free Slurpee from 7/11 on July 11th
Did you know every July 11th is Seven Eleven day? And on this momentous of occasions the convenience store gives away one free slurpee to every customer.
Just another option for cooling down on the cheap!
6. Feast on Seafood at the Redondo Beach Lobster Festival
Giant Maine lobsters? Yes. Event page here.
7. And Even More Seafood at the Long Beach Crawfish Festival 
Music, dancing, street performers, and of course… crawfish. Event page here.
8. Catch a View of Long Beach from Hilltop Park
One of the most underrated views of the L.A., and a great place to enjoy a romantic sunset.
9. Watch A Fireworks Show at Disneyland
The happiest place on earth is just a freeway drive away, and nothing completes the experience more than a mid-evening fireworks show. Fireworks shows change seasonally, so be sure to check their website.
10. Happy Hour at Ace Hotel
Enjoy a cocktail and catch a view of the skyline of downtown Los Angeles.
11. See the Sunken City in San Pedro
Great hidden gem of an old neighborhood. Check out this video produced by Tom Explores Los Angeles to get a little more insight on the sunken city.
12. Do an Evening Hike at Griffith Park
On weeknights the Sierra Club actually does free guided hikes up to the Mt. Hollywood peak. Meet by 6:45 p.m. in the Upper Merry-Go-Round parking lot (see map below). Hike starts at 7pm. The hikes are approximately 2 hours long. Come early to complete waiver form.
13. Check Out the Downtown Art Walk
Loads of arts, crafts, and exhibits in the vibrant downtown setting. Takes place every 2nd Thursday of the month on Spring and Main streets between 2nd and 9th streets. More information at the Art Walk website.
14. Catch a Movie at the Hollywood Forever Cemetery
Every summer the spookiest cemetery in the city of angels shows weekly classic films in a beautiful outdoor setting. See the Cinespia website for a listing of all shows.
15. Go Hunting for Taco Trucks
The Kogi Taco Truck? Coolhaus desserts? The Grilled Cheese Truck?
Whatever your pleasure, no better time than a late night in the summer to go exploring and find some mobile culinary goodness.
16. Chill at the Waterfall at Eaton Canyon
A relatively easy hike will get you to a beautiful secluded waterfall where you can bring a picnic, relax, and enjoy the beauty of nature.
More info on hiking Eaton Canyon here.
17. Set Some Quiet Time Aside for Yourself
You can't be running around all the time so make sure you make it to one of the many quiet spots in the city and reacquaint yourself with you inner calm.
18. Take a drive up the Coast
A drive up PCH is something every angeleno should experience at least once a year. No better time than the summer months.
19. Snap a photo of the DTLA skyline
You've probably seen a lot of great shots of DTLA on the We Like L.A. Faceook page, so why not go out and shoot your own?
20. Visit the Aquarium of the Pacific
The fourth most attended aquarium in the nation. Make a day of it!
21. Go to the L.A. County Fair
Fried pickles, BBQ brisket, cotton candy, corn on the cob, donut burgers…. do I need to say more.
L.A. County Fair official website.
22. Do Yoga in Grand Park
Did you know Grand Park hosts weekly yoga retreats during the lunch time hour. Take a quick break and center yourself in the heart of downtown.
23. Watch a Movie at the Electric Dusk Drive-In
If there's ever a time for a drive-in movie, it's a sweet summer evening.
24. Catch One of Countless Free Music Shows
Whether it be at the Levitt Pavilion in Pasadena, at KCRW's Summer Nights, the Grand Performances at California Plaza, or one of any of dozens of other free shows during the summer, make an effort to get out there and enjoy the show.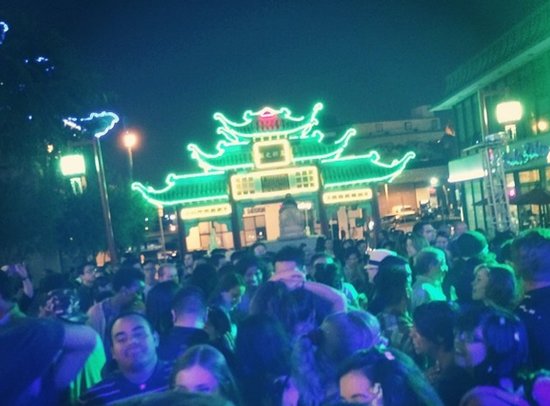 25. Hang out at the Annenberg Community Beach House
The Annenberge Community Beach House  in Santa Monica features a heated pool, observation deck, board games, ping pong, splash park, and more. Really awesome for the kiddies.
It'll cost you ($10 for adults, less for the little ones) but well worth the price of admission at least once during the summer.
26. Walk along Third Street Promenade in Santa Monica
An iconic L.A. walk. Get out there at least once a summer to experience what's going on at the Promenade.
27. See a Show at the Hollywood Bowl
Pack a picnic and go to one of L.A.'s signature outdoor concert venues. The Bowl is only open during spring and summer seasons, so get your tickets now!
Something we're missing that you love to do during the summers in Los Angeles? Let us know in the comments below!