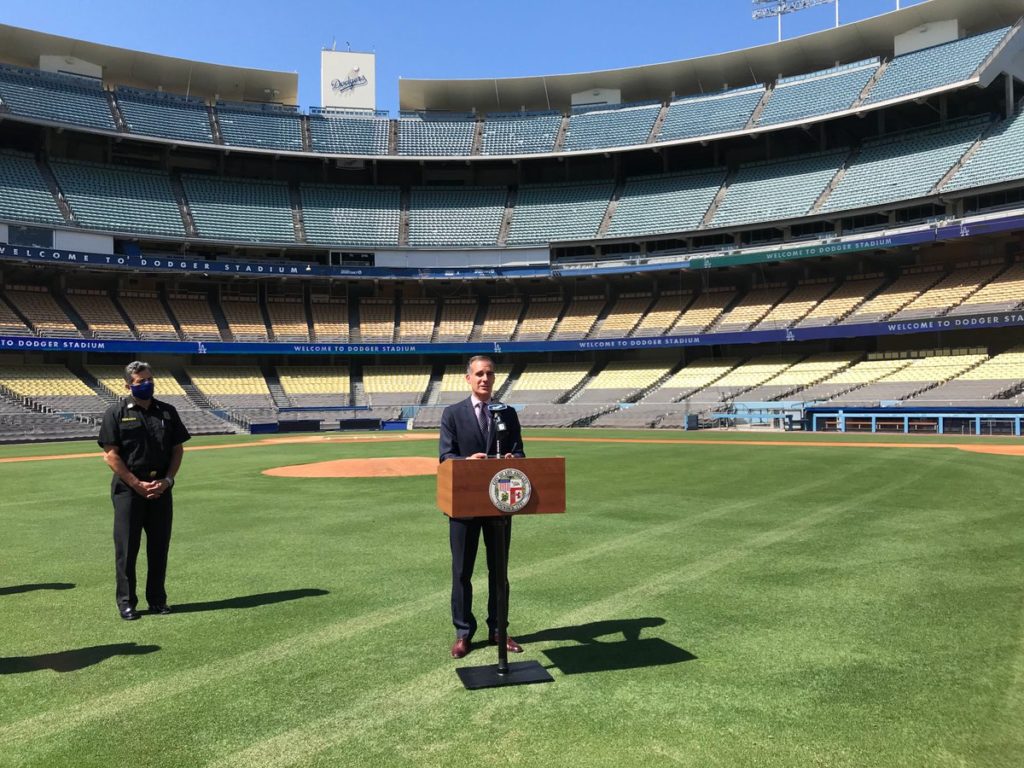 Today, Dodger Stadium opened not for baseball, but as a coronavirus testing site. Los Angeles Mayor Eric Garcetti said that at a testing capacity of 6,000 people per day, this is now the largest testing site in the state, if not the country. 
Garcetti made the announcement at the stadium earlier today, during which he also showed off a blue Dodgers face mask.
Currently, Los Angeles has the capacity to test 20,000 people per day, averaging about 15,000 people daily. If you would like to get tested, you can register for a free test online here. While some restrictions apply at county testing sites, anyone can register for a test whether they currently have symptoms or not at city testing sites.

"We've got hundreds and sometimes thousands of [testing] spaces available," Garcetti said.