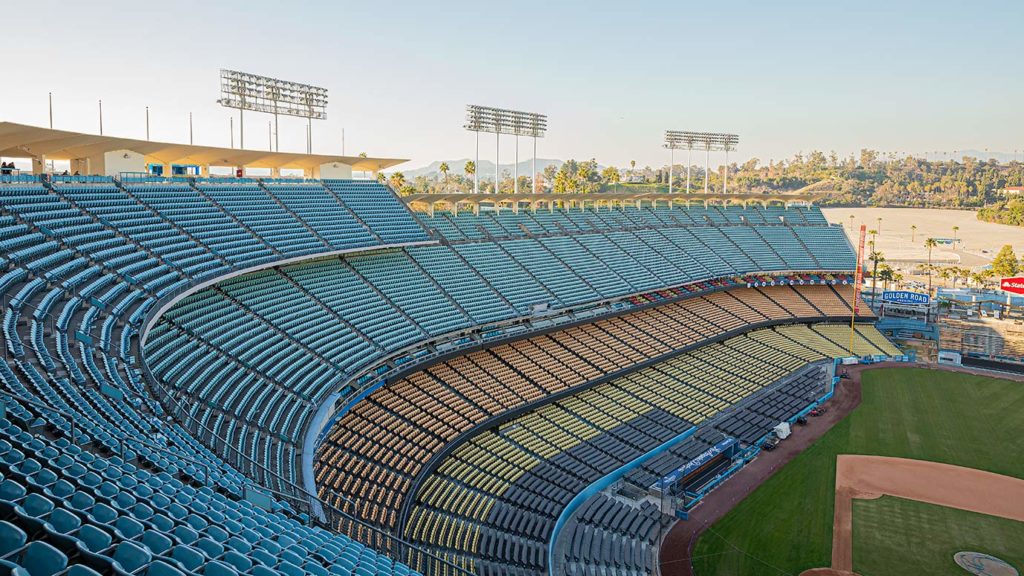 Today should be Opening Day for the 2020 Major League Baseball season. Instead, the sports world, like the rest of the world, is on indefinite postponement.
For Dodger fans and sports-hungry Angelenos looking for a fix, one solace is that you can catch a host of classic games through social media and the MLB network.
To start, the Dodgers will stream their 2019 Opening Day game vs. the Diamondbacks on all of their social media platforms— including YouTube, Facebook, and Twitter— at 1:10 p.m. PDT. If you don't know or can't remember the outcome, I won't spoil it for you.
If you're looking for other games to check out on Thursday, the MLB will offer Opening Day at Home, a free showcase of 30 classic games featuring great moments from each franchise over the past 20 years or so. Games include the 2003 ALCS Game 7 featuring Aaron Boone's walk-off home run and the Cubs Game 7 win vs. the Indians to bring home their first World Series trophy since 1908. For the Dodgers, they'll be streaming Clayton Kershaw's no-hitter against the Rockies from 2014. All games will be streamed on MLB.com, and the Dodger-Rockies matchup will air at 6 p.m. PDT.
While it's obvious that watching recorded baseball isn't the same as a fresh season of new games to enjoy, I'll say this much: hearing Vin Scully's voice calling Dodgers baseball ought to bring at least a little comfort in this very uncertain time.