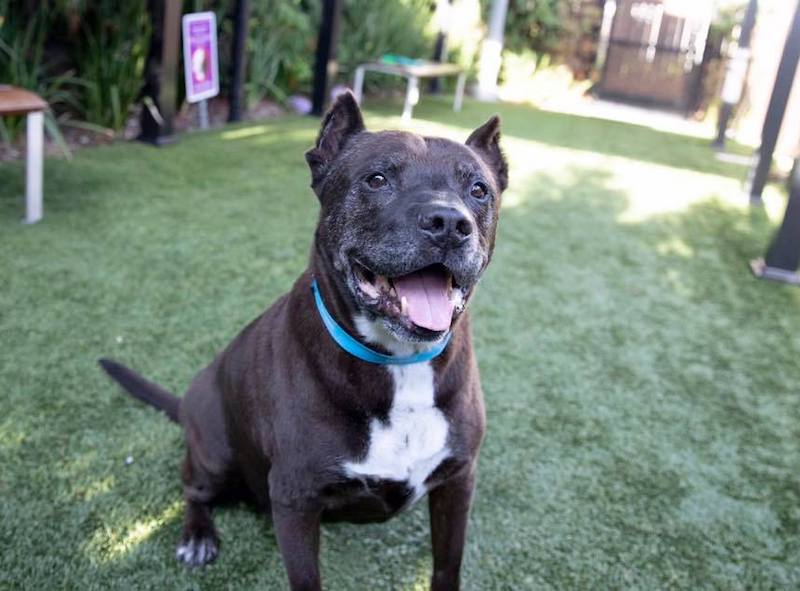 Animal shelters throughout the city have closed to the public due to the coronavirus pandemic, but there are still many animals that need care. If you're someone who's now stuck at home, you may have time to care for an animal who, in turn, might make things a little less lonely. According to Bloomberg, New York's shelters are running out of dogs to foster as people step up for companions in droves. Meanwhile, our shelters are overloaded and need your help.
If you've never fostered before, it essentially means taking in a homeless animal until a permanent home can be found. Typically, you'll have the option to adopt the animal if you bond. And I can tell you from personal experience, fostering a kitten is a lot of fun.
The L.A. County Department of Animal Care and Control has set up a quick foster program to streamline the process. If you're interested, click here and fill out the department's foster application. When you're finished, you'll receive a welcome email and an orientation. The department will call you and arrange an animal for pickup. Deputy Director Frank Corvino told KTLA that you don't even have to go inside. Just stay in your car, and an employee will bring your new friend and supplies to you. 
Los Angeles Animal Services is also looking for help finding homes for its animals. You can find information on how to adopt, foster, or donate here.
If you're specifically looking to adopt or foster a cat, our local cat cafes are looking for help, too. CatCafe Lounge in Culver City is hosting a livestream of its adoptable cats today at 1:30 p.m. on Instagram. They're also seeking $20,000 in donations to continue to operate while they remain closed due to COVID-19. Crumbs & Whiskers, located on Melrose, is also looking for support through donations or the purchase of merchandise or gift cards.
And if you happen to find a lost dog, you can use Shadow App to try to reunite it with its owners. Until the owner is found, you can keep the dog safe at your home via Animals Service's Shelter in Place program. You can also use Shadow App if you're looking for your own lost pet.