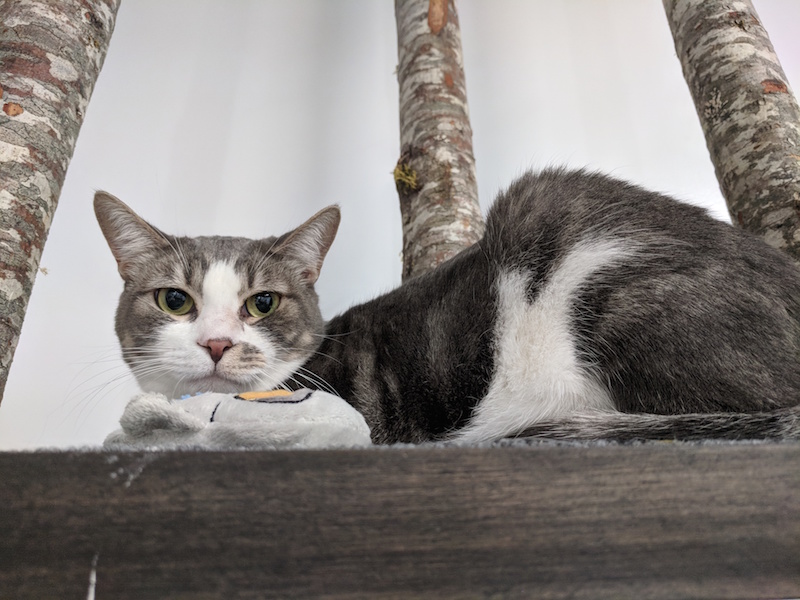 We used to tell you about all the things you could go out and do in Los Angeles on a daily, weekly, and monthly basis. Then, the coronavirus pandemic changed life for all of us, in a thousand small and massive ways. These days, there are no events for us to post about and even if there were, state and county orders prohibit gathering. But, that doesn't mean you can't find entertainment, education, and most importantly, community online. From now on until this whole thing's behind us, we'll be posting virtual things you can do from home every Thursday morning. We hope they keep you busy, make you laugh, teach you something, or help you feel less isolated.

This week, we've got karaoke parties, adoptable cat livestreams, weed yoga, kombucha class, gong baths, and more. Have something you want to submit for next week? Hit us up: [email protected].
1. Moog's Minimoog sound app (iOS only) is now free in the App Store for anyone who wants to make some music on their iPhone or iPad.
2. The Neon Museum in Las Vegas has a web-based app that lets people learn about the various neon signs in its collection and exhibits, including pieces from Lost Vegas: Tim Burton @ The Neon Museum. The best way to navigate the site is to click on one of the 25 signs, then scroll left and right. Use the password NEON for access.
3. Michael LaVell is both a founding artist and current exhibitor at Chinatown's Tierra del Sol Gallery. While the gallery is closed, you can take a video tour of the show here.
4. Levitt Pavilion Los Angeles is hosting free livestreamed concerts on Wednesday afternoons, March 25 through April 22. The series kicks off with funk/rock/soul act Brainstory at 4 p.m. You can catch them on Instagram @Levitt.LA or on Facebook. Start times vary but will be announced via social media.
5. CatCafe Lounge in Culver City will share a livestream of its adoptable kitties on Thursday at 1:30 p.m. See them on Instagram @catcafelounge.
6. Los Angeles Chamber Orchestra is now offering LACO at Home, featuring free, livestreamed performances. The first airs on March 28. Check it out here.
7. L.A. Karaoke has more upcoming events, including a virtual karaoke party on March 28 at 5 p.m. and an online drive-in movie on March 26 at 5 p.m. Follow them on Facebook for more events and updates.
8. The Paley Center for Media is releasing full panel discussions from previous PaleyFests in New York and L.A. Videos will drop on YouTube and will remain online until 10 a.m. the following morning. Upcoming panels include The Daily Show with Trevor Noah, Blue Bloods, The Office, and The Walking Dead.
9. Hauser & Wirth's new exhibit, Louise Bourgeois Drawings 1947-2007, is now open online.
10. Now seems like a good time to redecorate your apartment. Shop for art online via The Cactus Gallery. Several artists have cut their prices by 25% and the gallery will pay for shipping costs.
11. bG Gallery is hosting a virtual reception of Love in the Time of Coronavirus via Zoom and Instagram @bggallery on March 28 from 5-6:30 p.m. Hang with your fellow art lovers online and see works from Mickey Avalon, Allois, Susan Moss, Max Ernst, and more.
12. The AVP Pro Beach Volleyball Tour is offering free online workouts daily through March 28 via its Facebook Page. Classes start at noon.
13. Ladysmith Black Mambazo will perform on-air and online via CAP UCLA and KCRW on Thursday, March 26 at 9 p.m. The South African group performed in an audience-free Royce Hall last week before returning home. Catch this concert on Facebook Live, YouTube Live, or on KCRW.
14. Comedy Quarantine is a free nightly comedy livestream. See tonight's schedule on Instagram @comedyquarantine.
15. Yoga instructor Dee Desault will lead a live "Ganja Yoga" class on her Instagram account @ganjayoga on Tuesdays at 6:30 p.m. and on Fridays at 11:30 a.m. Desault is partnering on this endeavor with cannabis company Aster Farms and delivery companies Sweet Flower and Sava. Get 20% off Aster Farms products when ordering on either delivery platform with the code ASTER.
16. Somatic Healers midday mindfulness on Instagram Live every Tuesday at 12:30 p.m. and a gong bath and guided relaxation on Thursdays at 8 p.m on Zoom. Find them on Instagram @somatichealers. To tune in on Zoom, click here. The Meeting ID is 163 182 806 and the password is onefamily.
17. Everybody Gym is livestreaming its fitness classes on Zoom. Unlimited and basic members can watch for free, while non-members can drop in for $5.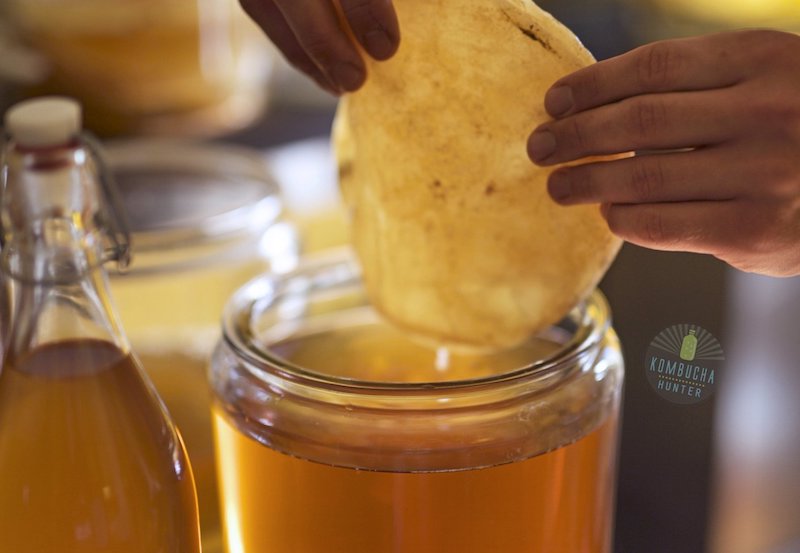 18. Learn how to make kombucha online with Kombucha Hunter's virtual classes. For $60, you'll get a large SCOBY and an 8 oz. starter via delivery, then a virtual 60-minute session. If you don't need a SCOBY or starter, it's $45. Shorter sessions are also available.
19. Check out @karaokequarantine on Instagram to join a live, online karaoke night every Monday, Wednesday, Friday, and Saturday at 9 p.m. Other sessions come up and the schedule may vary, so check Instagram for the latest updates.
20. Starry Kitchen's Nguyen Tran is sharing recipes on Reddit, including citrus sesame tofu and garlic noodles. Feel free to ask questions and share your cooking outcomes.
21. Carrie Russo of Russo Pilates is offering 50-minute mat classes with real-time adjustments and feedback, followed by a 10-minute Q&A session for $10. Her next class is on March 27 at noon. Check her out on Instagram @russopilates for updates or email [email protected]
22. Meditation app Calm is offering several free resources here, including sleep meditations, sleep stories, video tutorials on stretching, meditations for kids, and more.
23. insightLA is offering online meditation and mindfulness classes through Zoom. Find their schedule of events here.
24. Watch The Broad's Un-Private Collection artist conversations on the museum's YouTube channel.
25. The National History Museum of Los Angeles County (NHMLA) has launched the NHMLA Connects portal for online learning and exploration. Find videos, family activities, and more.
26. Facial spa Clean Your Dirty Face has at-home facial tutorials via its Instagram @cleanyourdirtyface to keep your skin nice and dewy.
27. Become a Dockwalker via virtual training on March 28, 10 a.m. to 12:45 p.m. Dockwalkers increase boater awareness of environmentally-sound practices through boater education at marinas, boat launch ramps, boat shows, and other events. Those events are probably canceled right now, but you can still learn now from home.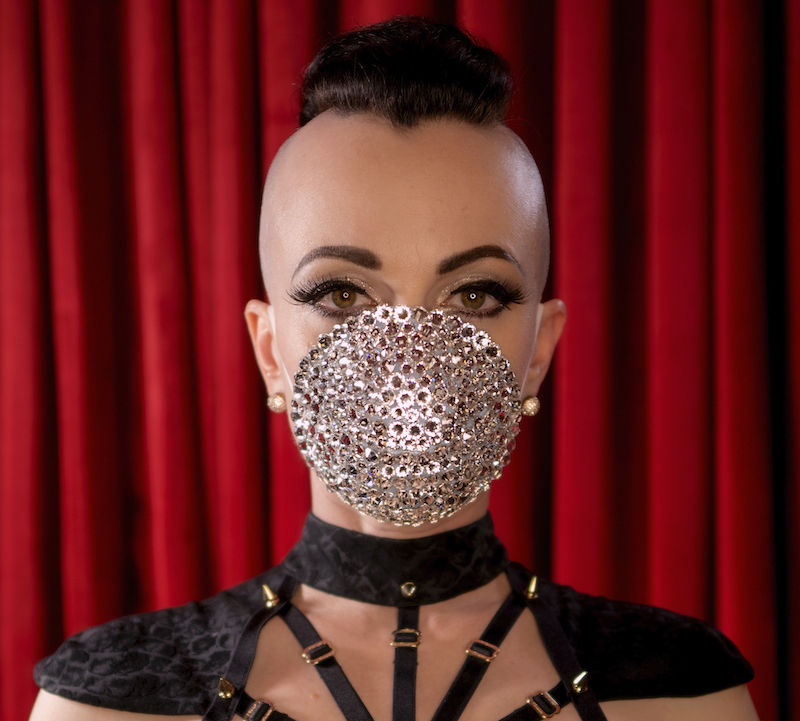 28. Burlesque performer Michelle L'amour hosts the weekly Quarantine Cabaret, which features a variety of musicians, magicians, comics, dancers, and other artists performing from their homes. (Sometimes, their kids or pets are also special guests.) The show is free to watch but viewers can tip the guests, who, of course, are unable to perform in public these days.
29. Boxing studio Box Union will livestream classes on Instagram. Follow them @BoxUnionStudio to see the studio's class schedule.
30. L.A. based comedian Iliza Shlesinger and her husband Chef Noah Galuten have started an online cooking show called Don't Panic Pantry on Instagram TV and Facebook Live. They post the ingredients you need ahead of time so everyone joining them can cook along. Find them on Instagram @ilizas and Facebook @IlizaShlesinger.
31. Last year, bad behavior threatened the gorgeous superbloom at the Antelope Valley California Poppy Reserve as guests trampled the delicate flowers in pursuit of the perfect selfie. This year, you can observe the blooming poppies from a safe, trample-free distance via the park's live cam.
32. Dancer Kelleia Sheerin will host her "Kelleia & the Jazz" dance classes live on Instagram on Thursdays at 12:30 p.m. PST. Find her on Instagram @kelleiaandthejazz.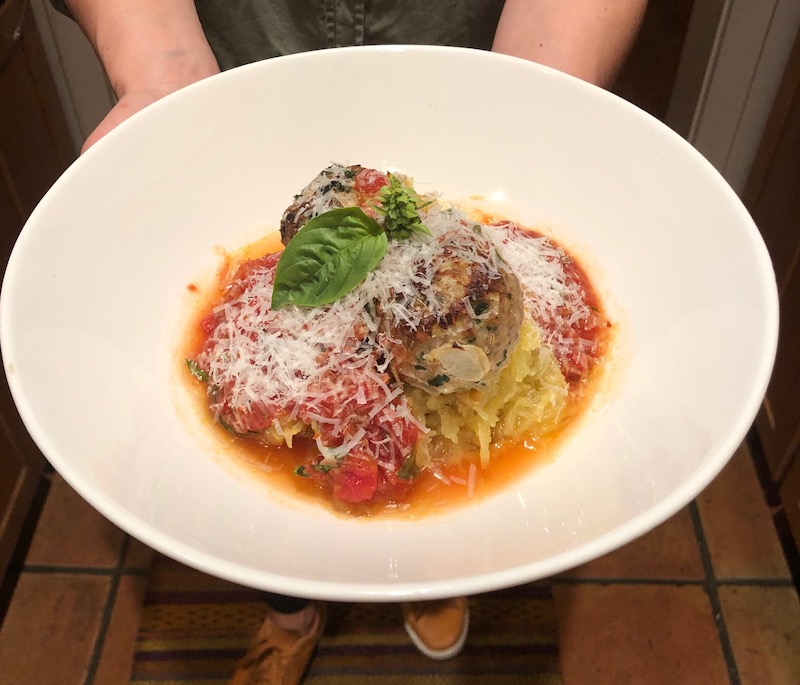 33. Lauren Koeppe of Create Hospitality and her fiancée Page Jeter are hosting a cooking show via Instagram @createhospitality. They go live nightly at 7 p.m., each time cooking a new dish.
34. The Industry's site-specific opera Sweet Land was meant to take place at LA State Historic Park. Now, the Industry intends to sell online tickets good for a streaming video performance of the opera. The Industry describes the show as a "grotesque historical pageant that disrupts the dominant narrative of American identity." See more details here.
35. Gucci Osteria chef Massimo Bottura is hosting free cooking classes on his Instagram @massimobottura. Classes begin at 8 p.m. CET, which is noon in Los Angeles. [h/t Time Out LA]
36. The Two Bit Circus Foundation is offering livestreams of hands-on activities that families can do while kids aren't in school. This service is available Monday through Friday on Two Bit Circus's Twitch channel.
37. Yoga app Down Dog's Yoga for Beginners, HIIT, Barre, and 7 Minute classes will be free until April 1. Additionally, students, teachers, and healthcare workers will have free access through July 1. Students and teachers can sign up with their school email or, if their email does not use an .edu extension, email Down Dog directly at [email protected] Healthcare workers can go to downloadgoapp.com/healthcare to register their domain.
38. Bach in the Subways is an annual event celebrating composer Johann Sebastian Bach's birthday. This year's Bach in the Subways would have seen musicians serenading passengers around the world March 19-25, but several live performances have been canceled due to COVID-19. Performers are still invited to submit videos of their pieces online for your listening pleasure.
39. Thor actor Chris Hemsworth is offering a free six-week trial of his fitness app, Centr. More details on his Instagram here.
40. The Metropolitan Opera is still streaming a different opera from its collection each night on its website. Each performance kicks off at 7:30 p.m. EST and will remain online for 20 hours.
41. The Groundlings Podcast Network launches on April 1 with two shows. Breaking Ground features interviews with Groundings alumni. The Groundlings' Panel features discussions about sharpening your craft, industry issues, and more.
42. USC Architecture will host its spring 2020 lectures and events online. Here's what they've got on board:
March 27: Firm Fair, where students can meet employers, recruiters, and industry leaders.
April 1: Technology Conversation: "Technology is the Answer…But What Was the Question?" A panel discussion on how design research can leverage technology to interact with social and environmental issues to affect positive change.
43. The Winchester Mystery House is offering a free video tour through April 7. For those who would like to visit in the future, vouchers are available through May 1 for $26. You can redeem those vouchers for mansion tours at any time in the future.
More lists:
This ongoing Google doc lists online cultural events all around the world, including streaming plays, operas, classes, and games.
And this ongoing Google doc lists puzzles, online courses, watch parties, livestreams, interactive books, and more.
Even more at-home ideas:
Remember that if you want updates sent straight to your inbox, you can sign up for the We Like L.A. email newsletter.