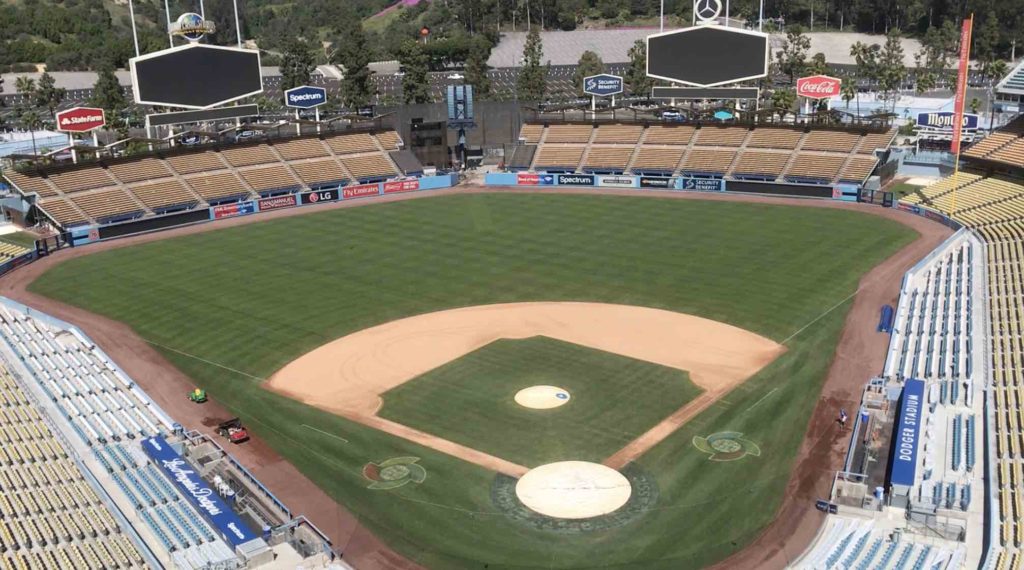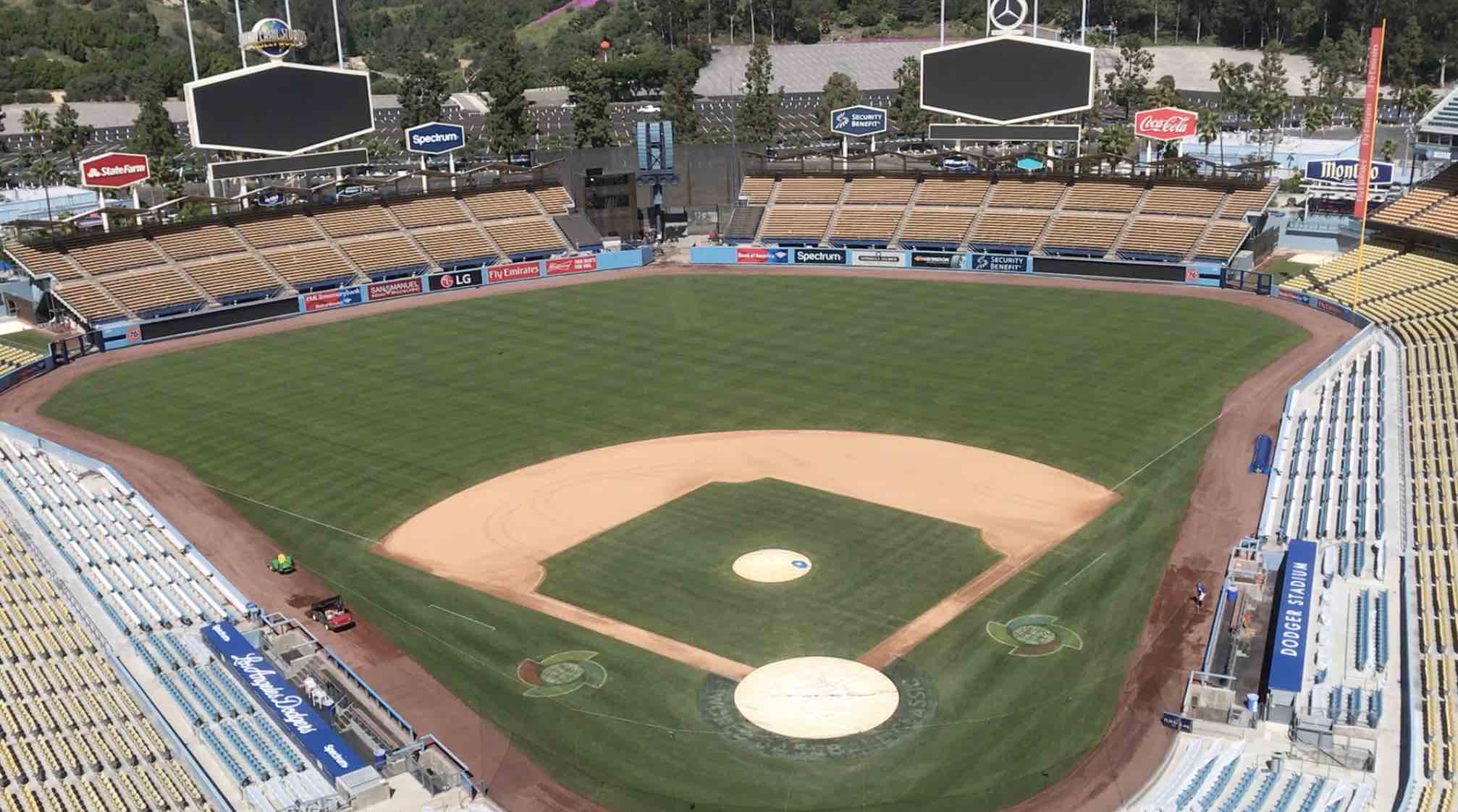 The Dodgers will begin training on July 3, though the upcoming 60-game season will feel much different as they'll play in empty stadiums. Dodgers' president of baseball operations, Andrew Friedman, also confirmed that some Dodgers employees have tested positive for COVID-19. 
According to the L.A.Times, Friedman did not specify how many tested positive but confirmed at least one was a player. He also said he thinks "there's no question we're gonna have a decent number of positive tests in spring training and the season." He noted that none of the confirmed cases thus far resulted in any symptoms.
Though Friedman expressed confidence that the Dodgers can manage the health and safety protocols and control the spread of the virus, he admits that no one can really predict how anything will pan out, ESPN reports. 
"There's a lot we don't know, and a lot of our conversations internally have been about staying on our toes and staying nimble and trying to communicate our way through everything, read and react as things pop up," he said. "And as we continue to learn more, we'll get smarter with how we do things."
The protocol teams have to abide by this season fills over 100 pages. It involves temperature checks twice a day, COVID-19 tests every other day, a ban on spitting and high-fives, and other measures. 
The season is currently set to kick off in late July.