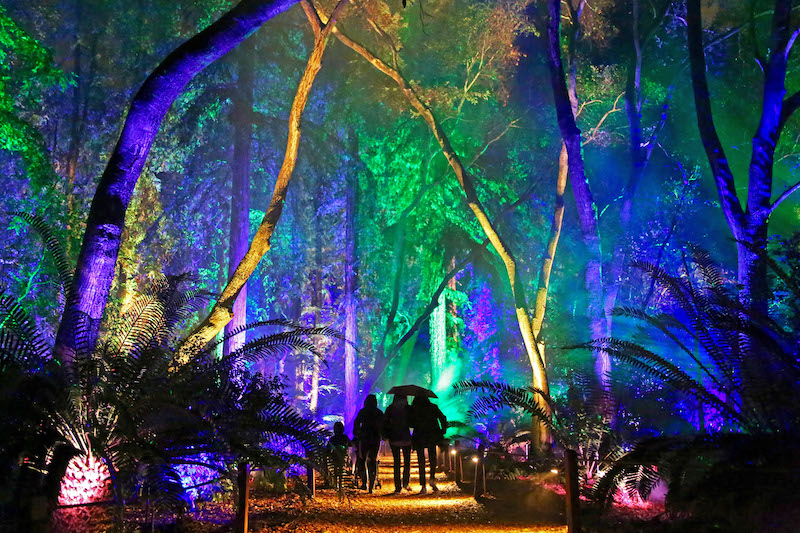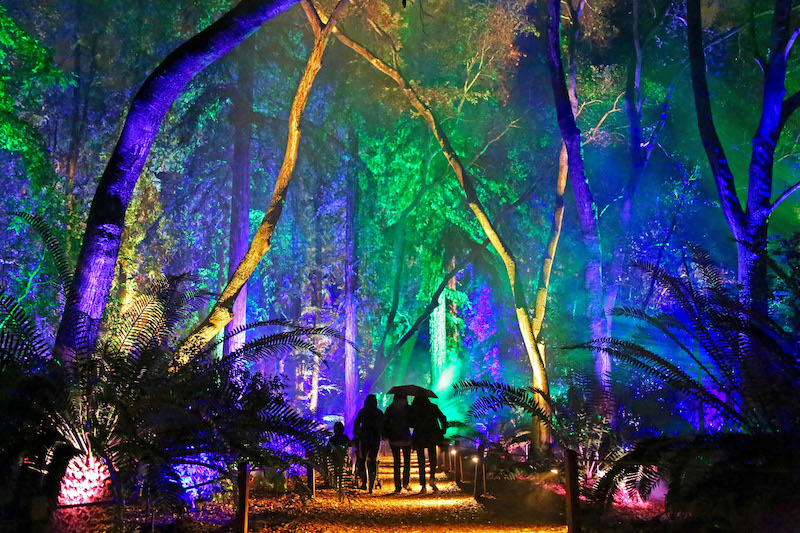 Everything is illuminated is more than an enchanting movie title; it's a way of light. The rabidly popular -and unrelated to the film-Enchanted Forest of Light is back for its 4th year from Nov. 17, 2019 to Jan. 5, 2020, and promises a semi-surreal, lush and luminous one-mile walk through Descanso Gardens.
Think interactive installations: you stroll along the path, manipulating bright and brilliant displays, living your full Fern Gully fantasy under the glow of multi-watt magic.
Crowd-favorite 'Celestial Shadows' by HYBYCOZO is back, with twirling jagged, geometric installations that play with perception through shadow and light.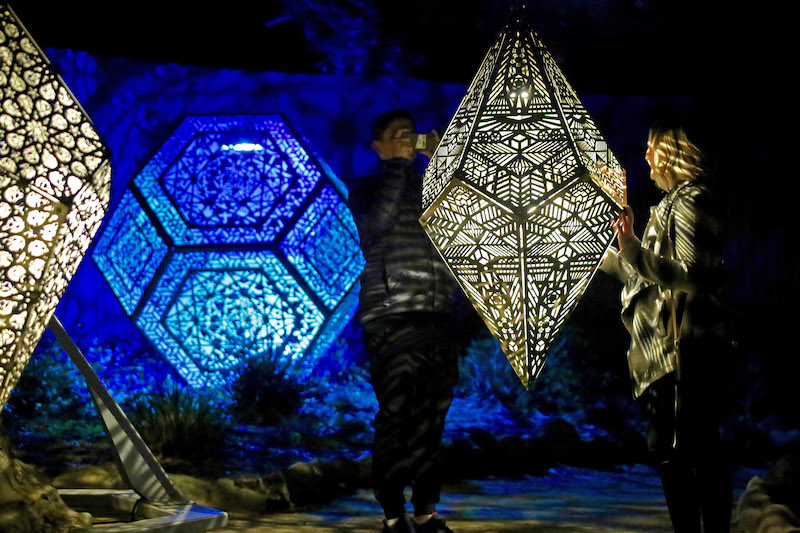 The uber-romantic 'Lightwave Lake' light show is also back, as is 'Aqueous,' artist Jen Lewis' multi-pathway, loosely-structured interactive light eleganza.
New this year is sculptor Tom Fruin's stained glass installation at Descanso's beloved Mulberry Pond, which sounds meditative and magical.
They're also adding some live razzle dazzle to this already lit event, with performances by California School of the Arts students in Van De Camp Hall, as well as DJs on December 6, 7, 13 and 14.
Tickets to a special Nov. 16 preview party are on sale now. Descanso Gardens members can buy tickets to the Nov. 17 through Jan. 5 run of shows starting at 10 a.m. Oct. 1, while non-members can purchase tickets starting at 10 a.m. Oct. 15. Snag yours at enchantedLA.com.
This is a timed-entry event, so you select your preferred block of time to stroll the gardens. As mentioned before, Enchanted is also super-popular, so be sure to choose your times ASAP.
There are also 'Members Only' nights listed below, so plan accordingly.* General admission (adults, seniors, children 2–18): $28 & up (depending on date and time selected)
* Descanso Gardens members pay $23 & up (depending on date and time selected)
* Children under 2 are free, but still require a ticket
* Member-Only Nights: ‪Dec. 20‬, 21, 22, 23, 26, 27, 28. $25
* Enchanted with Entertainment Nights: ‪Dec. 6‬, 7, 13, 14. $27-32
If you want to get more of the flavor of an Enchanted Forest of Light experience, check out a video of We Like L.A.'s visit from 2017 below.