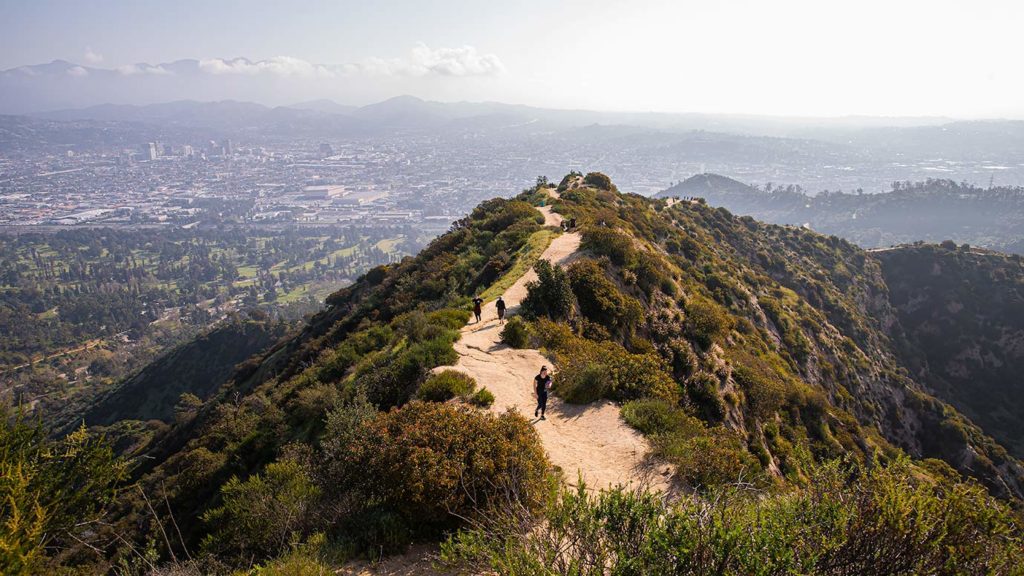 At his daily briefing on Wednesday, Mayor Eric Garcetti announced all parks in Los Angeles County will be closed Easter Sunday as an extended measure to slow the spread of the coronavirus.
While all beaches and many local parks and trails are already closed to the public, this order extends to all city and county parks, including lakes and botanical gardens. Expanded closures begin Saturday evening and run through Monday morning. All trail, beach, playground, and park closures currently in effect will continue indefinitely past this weekend's expansion.
To enforce the temporary order, park rangers and LAPD will be deployed at some parks, though Garcetti acknowledged they can't patrol every green space in the county all at once. Still, the mayor was hopeful residents would heed the call to stay at home.
"This is such a great tradition for the many families we have," Garcetti said. "But we can't afford to have one cluster of even just a few people together spread this disease to more people and kill them. We are doing so well so far. I'm so are so proud of each one of you. And while we can always do more, we want to ensure we don't slip while we have these better days,"
Though all trails and parks will be officially closed, park bathrooms will remain open for use by those experiencing homeless.
As of Wednesday, Los Angeles County Public Health confirmed 29 new COVID-19 related deaths, bringing the county total to 198. The deaths represent a 17% increase from the day prior, and the biggest single-day total since the crisis began. There are now 7,530 cases of novel coronavirus confirmed in L.A. County.
To help combat the spread of infection, the Mayor announced this past Tuesday that effective Friday at midnight, all workers at non-medical essential businesses—including drug stores, restaurants, grocery stores, hotels, construction sites, and taxi and rideshare services—are required to wear cloth facial coverings over their noses and mouths while at work. Customers are also required to wear facial coverings.