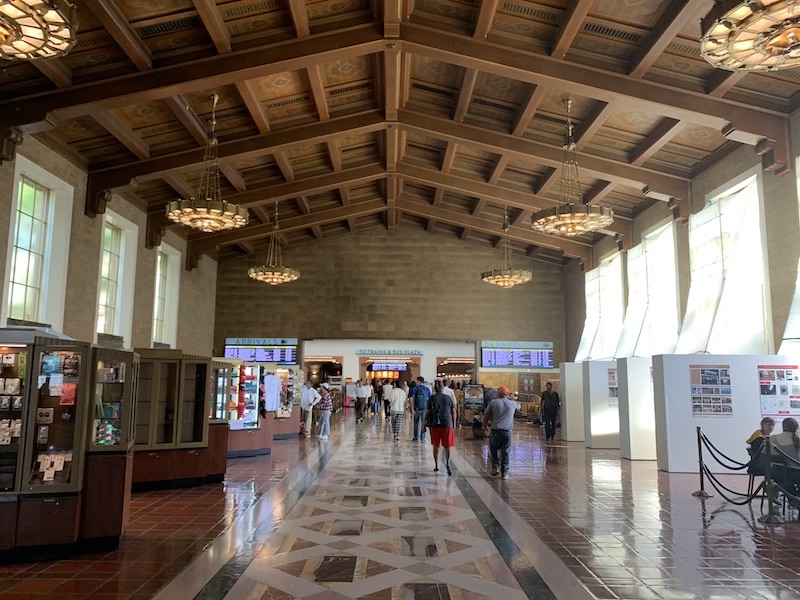 While city officials have been quick to brag about our robust testing capacity, there's been one thing that's remained difficult, at least depending on where you live: getting a test if you don't have a car. Now, a kiosk at Union Station's south patio makes it a little easier for Angelenos who don't drive to get a free COVID-19 test.
Union Station's testing kiosk opens today. According to Mayor Eric Garcetti, who gave a COVID-19 briefing yesterday evening, the kiosk can complete 500 tests each day it's open. Hours are Thursday through Sunday, 9 a.m. to 3 p.m.
Curative is the company that manages the kiosk. You don't need an appointment to get a test at the kiosk, but you can make one on Curative's website. These tests are self-administered oral swabs, not the ones where you jam a swab up your nose. All tests are free.  
We checked out the appointment link, and it looks like there are more than 100 available slots each day through September 13. Still, that means over half of the spots have already been claimed, so we'd suggest booking an appointment in advance just to be sure. Curative also runs a walk-up site at Edendale Library in Echo Park, plus a handful of drive-thrus. 

For more testing sites, see the county's testing website here.