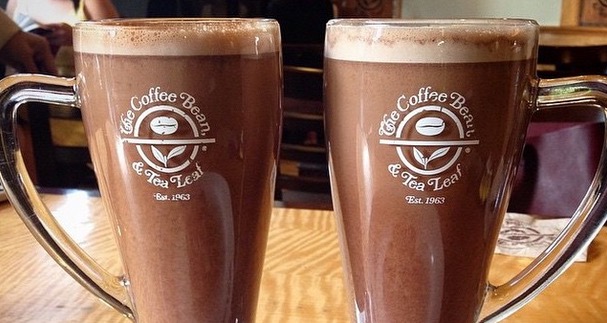 Daylight savings time kicks off this Sunday, meaning you're going to lose a precious hour of sleep as we step into spring time. On the plus side, there's a caffeinated promo you can take advantage of if you're looking for a free morning pick-me-up.
As in years past, Wescom Credit Union will mark the time transition by picking up the tab at 23 SoCal locations of The Coffee Bean & Tea Leaf® starting on the morning of Sunday, March 10.
Wescom will pay beverage tabs, up to $15 per transaction, beginning the moment the doors open (location hours may vary) until $2,000 worth of bills are paid at each of the 23 stores listed below.
No special promo code or offer mention is necessary. Based on personal experience (I can't say no to free coffee) Coffee Bean employees will inform every customer who steps through the doors about the offer, so I'd expect the tab to run out pretty quick, especially as the regularly Sunday morning coffee crowds show up.
In any case, enjoy the freebies!
2019 #WescomKindness Coffee Bean & Tea Leaf® locations
Brea
Imperial & Randolph — 1080 E Imperial Hwy.
Baldwin Park
Garvey & Francisquito — 13916 Garvey Ave.
Costa Mesa
Newport & Harbor — 1835 Newport Blvd.
Culver City
Washington & Overland — 10705 Washington Blvd.
Encino
Ventura & Woodley — 16101 Ventura Blvd.
Irvine
Irvine Spectrum Center — 628 Spectrum Center
Long Beach
Circle Center — 1996 Ximeno Ave.
Manhattan Beach
Rosecrans & Redondo — 1590 Rosecrans Ave.
Mission Viejo
Avery & Marguerite — 26281 Avery Pkwy.
Oxnard
Rose & Lockwood — 2180 N. Rose Ave.
Palmdale
10th St. & Rancho Vista — 39605 10th Street West
Pasadena
Lake & Del Mar — 415 S Lake Ave.
Rancho Cucamonga
Haven & Foothill — 8140 Haven Ave.
Redlands
Orange Street Plaza — 528 Orange St.
Riverside
Central & Riverside — Riverside Plaza — 3545 Central Ave.
Santa Ana
Main & Memory — 2783 N. Main St.
Santa Ana
17th Street & Tustin — 2264 17th St.
Simi Valley
Tapo Canyon & Alamo — 2944-G Tapo Canyon Rd.
Torrance
Hawthorne & Del Amo — 20301 Hawthorne Blvd.
Valencia
Westfield Valencia Center — 24201 Valencia Blvd.
Westwood
Westwood & Weyburn — 950 Westwood Blvd.
Yorba Linda
Yorba Linda & Lakeview — 18503 Yorba Linda Blvd.