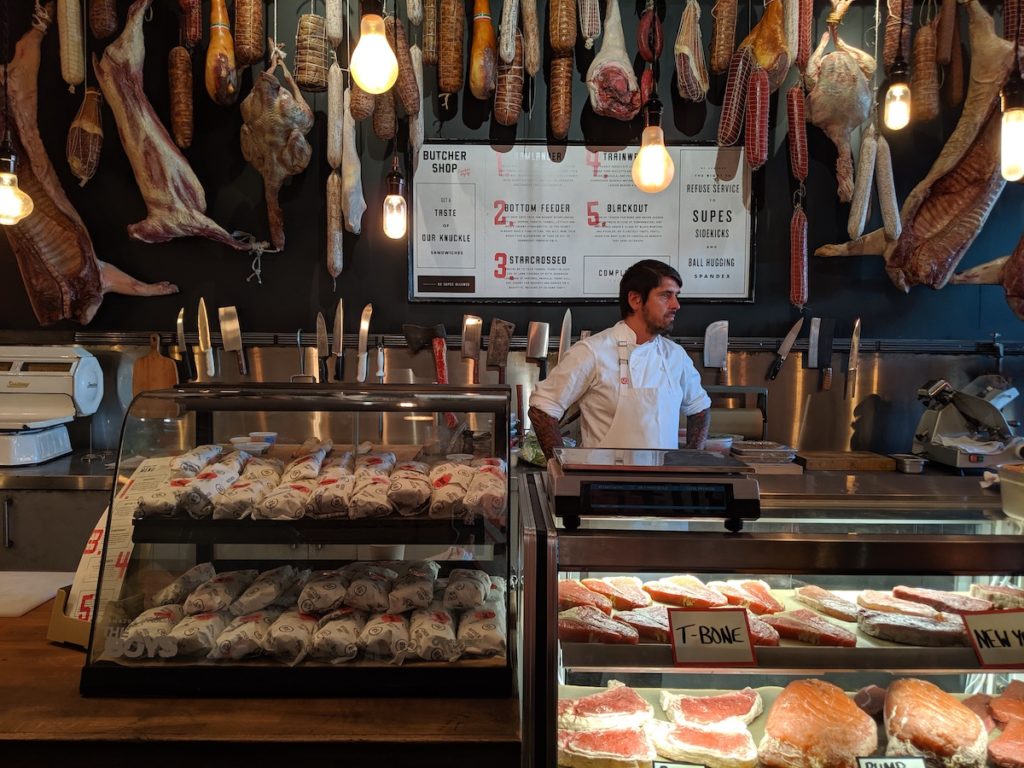 Fancy a knuckle sandwich? You can score one of five sandwiches—free of charge—at The Boys' Butcher Shop, open this weekend only on Fairfax. It's an immersive activation from Amazon Prime Video and Chef Ludovic Lefebvre in celebration of Amazon's new gritty superhero series, The Boys. 
The titular heroes of The Boys, however, aren't the suited superheroes. They're a group of misfits (not all of them boys, actually) whose sole purpose is to expose the superpowered frauds for the heartless, depraved miscreants they are and bring them to justice.
The Boys is based on Garth Ennis' comic series of the same name, which takes place in a world where superheroes are not only real and revered for their heroic deeds, but also make blockbuster movies and action figures. The best-known heroes are The Seven: seven heroes who serve as this world's version of The Avengers or the Justice League. They're a profitable and nearly invincible bunch who, with help from the corrupt Vought International that manages them, basically do whatever they want behind closed doors.
The Boys are led by Billy Butcher, hence the theme of Amazon's pop-up. We meet Billy when he approaches The Boys' latest recruit, Hughie Campbell. Hughie is a mild-mannered electronics store employee who learns the bitter truth about superheroes when A-Train (this world's The Flash) runs straight through his girlfriend and leaves him holding nothing but her severed arms. If that sounds pretty gruesome, well… that's The Boys: a bloody, fast-paced, darkly comedic parody of comics as we know them.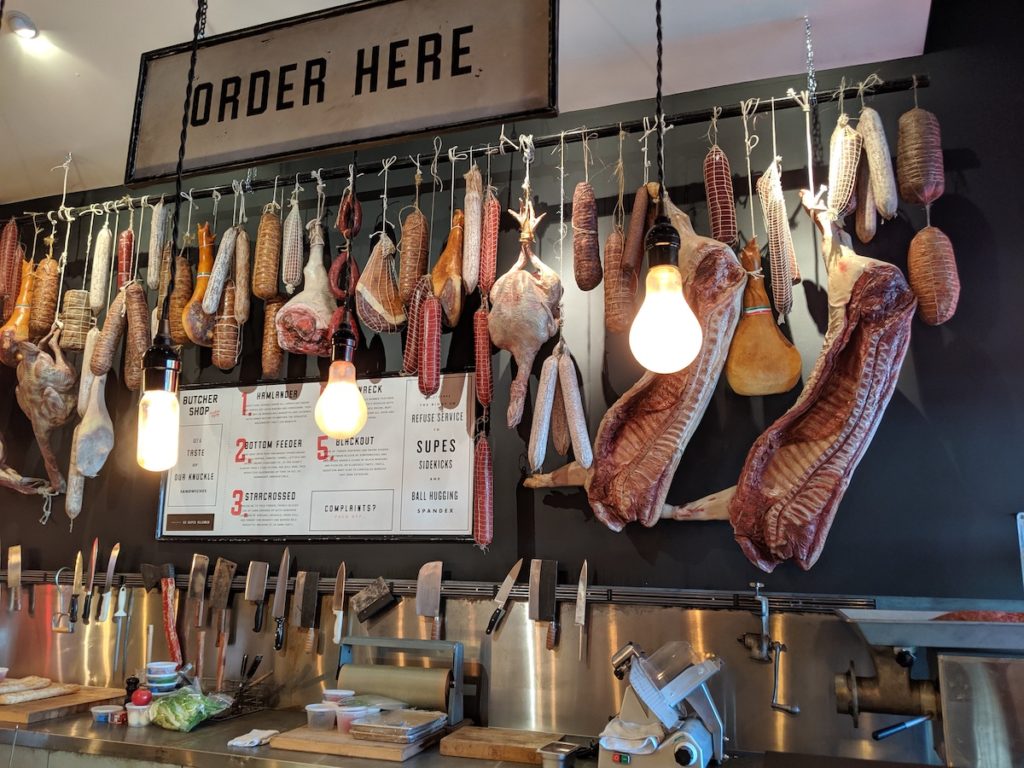 Back at the Butcher Shop on Fairfax, guests will enter a small front room where irreverent butchers are surrounded by swinging slabs of meat and sausages. A sign at the counter reads, "Take a number and wait your fuckin' turn." When it is your turn you can choose from five sandwiches:
Hamlander: Named for The Seven's Homelander (essentially their Captain America), this one's got ham, radish, cornichon, and honey butter.
Bottom Feeder: A reference to The Deep (that'd be the Seven's Aquaman), expect tuna, veggies, fennel, and a creamy vinaigrette.
Starcrossed: Lamb, harissa, arugula, dill, and yogurt. And a reference to Starlight, the latest recruit to The Seven.
Trainwreck: Pork rillette, dijon, arugula, pickled red onion. This one's named for A-Train, a speedster and the murderer of Hughie's girlfriend, Robin.
Blackout: Pastrami, Swiss cheese, black mustard, and pickles on pumpernickel. This one's name for Black Noir, a Seven member who wears a completely black bodysuit.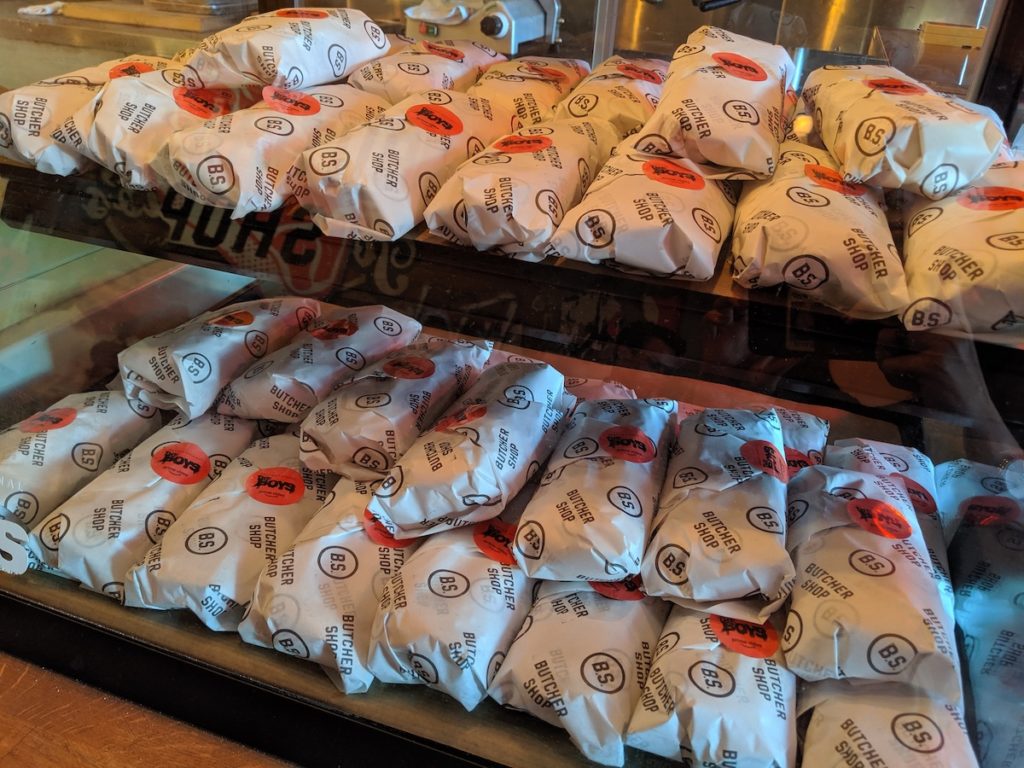 Meander into the back of the shop and you'll find The Boys secret lair, which includes a table piled with weapons and a conspicuous cage with an even more conspicuous car battery and jumpers nearby. Guests can expect interactions with characters throughout the experience, whether that's a surly butcher or a superhero trapped in the aforementioned cage.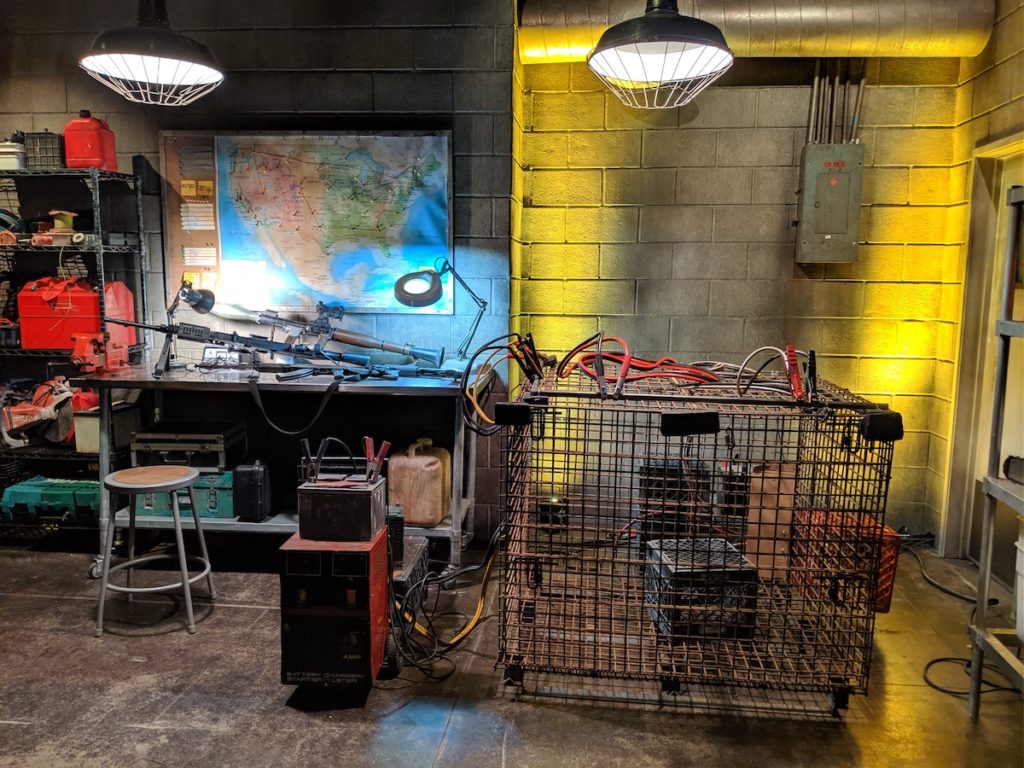 We're told the butcher shop will close its two-day run with some kind of dramatic occurrence, which will apparently livestream on Twitch. But before that: free sandwiches!
Fun fact: Garth Ennis also penned the comic Preacher, was adapted into an AMC series in 2016. Seth Rogen and Evan Golderberg serve as executive producers on both Preacher and The Boys. So if you're sad about Preacher's fourth and final season kicking off on August 4, here's your new fix.
Another fun fact: The comic book's Hughie is meant to look like actor Simon Pegg. And while the show's Hughie is played by Jack Quaid, who does not resemble Pegg, Pegg does play Hughie's father.
The Boys' Butcher Shop is located at 457 N. Fairfax Avenue. Open Saturday, July 27 and Sunday, July 28, 11 a.m. to 7 p.m. Free to enter, free to eat sandwiches.