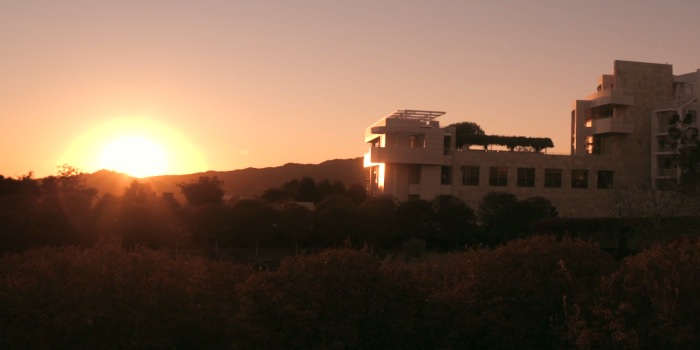 In the midst of cranking out blog entries day after day sometimes it's only natural to hit a rut. A moment when you just want to close up the laptop, put away the research, and shut off the brain for awhile.
When I used to log long hours at my former marketing agency I remember this feeling distinctly. I knew the time was available. I knew I had it in me to make the day a productive one. But human nature, I suppose, is predisposed to run counter to what ought to be the logical outcome of set circumstance.
In a nutshell: sometimes you just feel like a lazy ass. And that's the point where you start searching for a distraction.
Thankfully, there's the internet. And videos. And the Getty Center.
Case in point: "A Perfect Day"
Filmed by a commercial film and ad director named Brandon Li, and set to a Susan Boyle version of "Perfect Day" (Lou Reed song), this short Vimeo gem not only made my day, it was a brief but powerful reminder of all the beauty that's out there to explore in Los Angeles, (which is hopefully what I'll be getting back to presently).
It's always good to take a step back and reflect on that sort of thing. You know, personal gratitude and that whole bag.
To that end, thanks Brandon. And thanks Getty.
As an aside, after watching the video I now (unsurprisingly) have a very strong urge to go and hang out at the Getty right now, which I am confident you probably will too after seeing the dramatic and evocative scenery on display below.
That be the case, you should note that along with many other free museums in L.A., you won't have to pay for the Getty to visit (though there is the matter of parking fees, which is why we strongly recommend you carpool).
Anyways, hope this day is treating you well. Enjoy the break.
[Photo / Video Credit: Brandon Li]
 Is there a place you like to go in Los Angeles when you're looking for a little inspiration? Let us know in the comments below!