The following is a sponsored collaboration between We Like L.A. & AT&T. 
* * * * *
You can't think of cinema without conjuring up images of the city of angels. Los Angeles and the movie biz have an inextricable tie that dates back more than a century, and for many the very word 'Hollywood' defines the essence of what L.A. is.
Being a city of filmmaking also means that Los Angeles is a city of filmmaking events, many of which have been around for decades.
American Film Institute's celebration of international cinema, for example, is about to embark on its 30th annual affair. We are of course talking about AFI Fest.
For the past eight years the folks at AT&T have helped to fund the AFI Fest mission, and as a premium sponsor for 2016 AT&T is doing more than ever to ensure the event achieves its goals.
To that end AT&T recently reached out to We Like L.A. to see if we might be interested in becoming on-site brand ambassadors at a few of AFI Fest's events for 2016, including the DIRECTV Cocktail Party at Teddy's on Nov. 14 and a Gala Screening Premier at TCL Chinese Theatre on Nov. 15.
Umm… of course!
We already knew that AFI Fest was an event worth keeping on our radar but the neat thing is that as we learned more about this year's festival we realized there was no better time for locals to check it out.
So why would you, dear angeleno, care about attending AFI Fest in 2016?
Let's explore…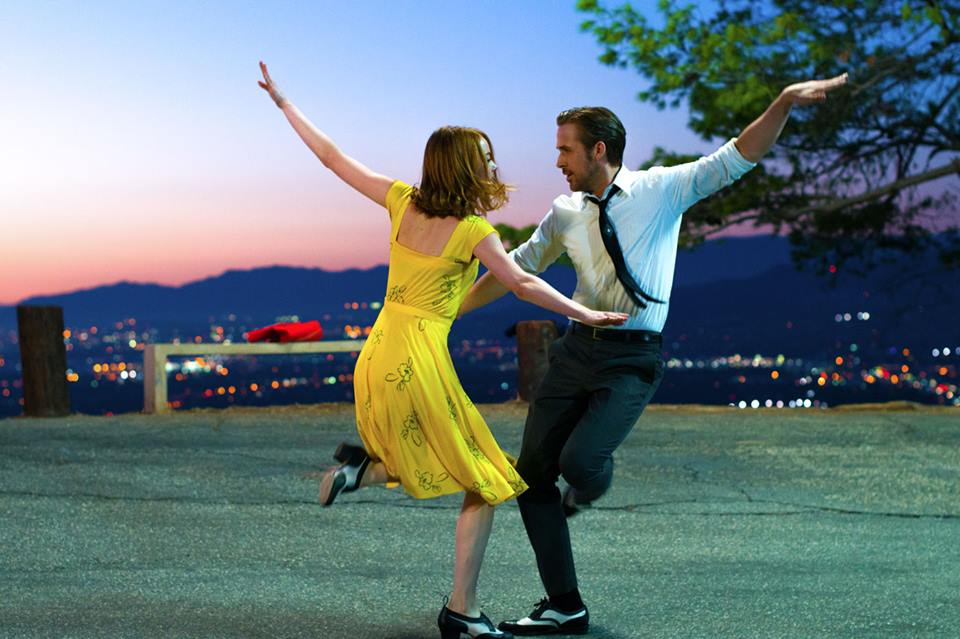 1. You Love Movies
First and foremost AFI Fest really is for people who are passionate about film. The lineup for this year speaks for itself.
Highlights include the world premiere of the CG-animated film Moana directed by Ron Clements and John Musker, HBO's Bright Lights starring Carrie Fisher and Debbie Reynolds, Lion directed by Garth Davis, Paterson directed by Jim Jarmusch, and Toni Erdmann directed by Maren Ade.
And let's not forget the smorgasbord of New Auteurs, American Independents, Shorts, and Midnight selections that will be screened as part of this year's festival.
Lots to choose from!
2. It's Free!
To this day AFI FEST remains the first and only festival of its stature that is free to the public. Period.
At We Like L.A. you know how much we love 'free things to do' and so you can imagine how easy a sell this makes the event, both to us and to any thrifty event-seeking angelenos out there.
3. La La Land is on Center Stage
Have you heard about the upcoming film La La Land directed by Damien Chazelle (Whiplash) and starring Ryan Gosling and Emma Stone? It's a movie that, by all accounts, really does capture the magic of an old school Hollywood musical. And like any good movie about Hollywood it also manages to make the city of Los Angeles a character unto itself.
More importantly, it looks like the buzz is real (96% critical consensus so far on Rotten Tomatoes!). We are totally on board for this one (AT&T Premier screening at TCL Chinese Theater on Nov. 15 at 6 p.m.).
4. You Want to Support The Creative Arts
We are big fans of AFI's commitment to honor the heritage of film and the artists who make them. We also see AFI Fest as an invitation to local film enthusiasts. Even if the cost of a ticket is free, it's hard to quantify the value on the time that someone takes to watch a film. To think about it and understand its ideas. To make it a part of themselves. In a way it's the fulfillment of the creative process that began when a director had some nugget of a idea float through their head.
Of course we also are aware that this sort of initiative requires generous sponsors like AT&T to facilitate the engagement between artist and audience. And of course We Like L.A. is grateful to be a part of that facilitation for 2016.
Hope to see you there 😉
---
AFI Fest 2016 runs this month from Nov. 10-17.
If you'd like to learn more about We Like L.A. sponsored posts and how we work with our partners, you can go here.