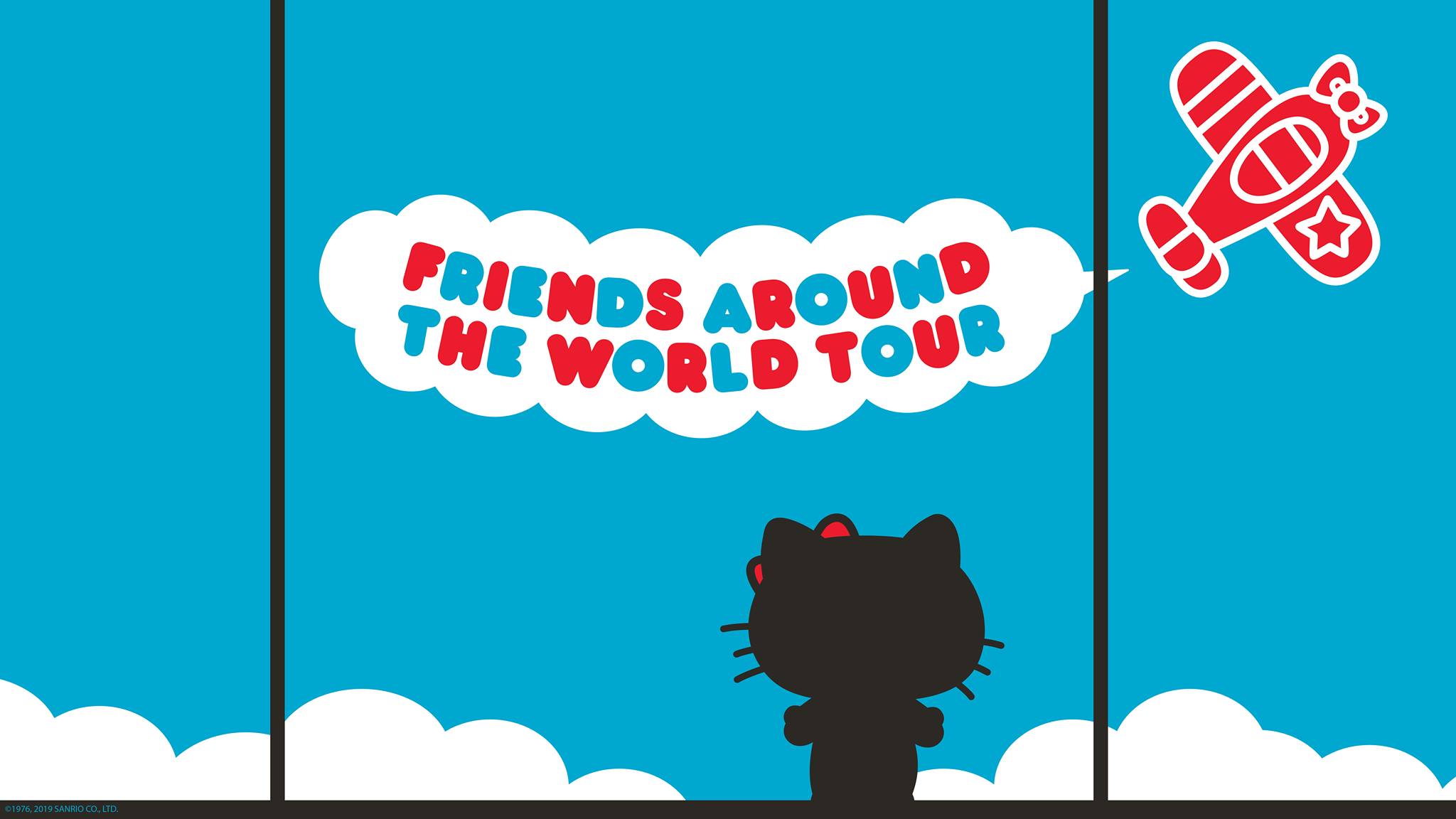 She may be middle-aged, but this kitty's as spry as ever. To celebrate the beloved mascot's 45-year anniversary, Sanrio invites the feline faithful to the Hello Kitty Friends Around the World Tour, a multi-room, sensory-rich, brilliant walk-through adventure that comes to Los Angeles from September 20 through October 20. The 10,000-square-foot pop-up takes you aboard 'Hello Kitty Air' to London, Paris, New York, and Honolulu before you land safely in Tokyo, where a hip-as-gift-shops go experience awaits. 
Along the way you'll visit Hello Kitty's house, hit up a Parisian bakery and the Hello Kitty Cafe. The aforementioned gift shop boasts collaborations with Girl Skateboards, Herschel Supply bags and luggage, and some pretty hip streetwear from Levi's, an acknowledgement of the ever-increasing hipness of this iconic kitten.
Chinatown's LA Plaza Village plays host to this delightful pop-up, a venue that's easy enough to get to via train with a short walk. Parking in that area's a little hairy, so ride share is encouraged. They recommend you arrive 15-20 minutes before the start of your tour.  
Tickets are $27 Monday to Wednesday with slots running from 11:30 a.m. to 7:30 p.m., $30 Thursday to Sunday at roughly the same hours, then $50 Thursday to Saturday late night at 9 and 10 p.m. With that last option you'll get a 'special tour gift,' which is just ominous enough to be enticing. Get more info and purchase tickets here.