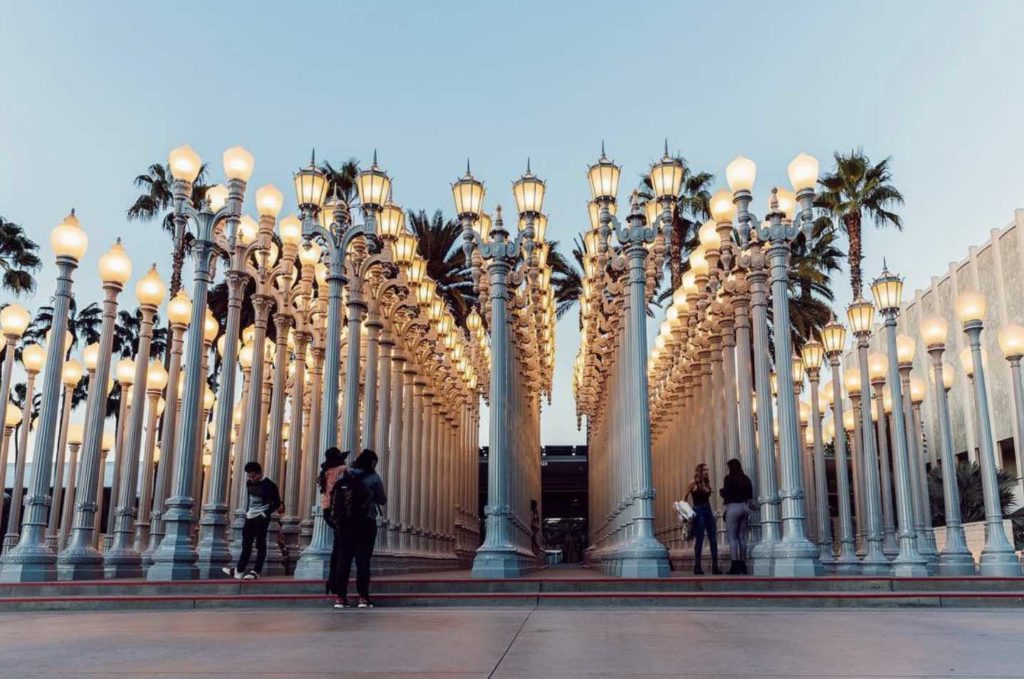 June is almost here. That means summer. That means school is out. That means… what can we do with the kids?
Hence… before we get to the standard schedule of freebies for June, I wanted to circle back to a bullet list I made last year (slightly updated) of local museums that offer free admission for kids. Yes, age limitations do vary, and it's mostly freebies for tykes and infants, but there are few teenage options too. Have a look, and maybe plan a visit:
Per usual, make sure to review all your freebie options for the coming month by perusing our big list of free museum days here (The Getty, The Broad, etc..). Otherwise, scope out the June calendar of free dates below. And, as always, enjoy!
Free Museum Days in Los Angeles for June 2023
[JUNE 1] The Huntington (free every first Thursday. Note that you have to reserve passes for the free day in advance, and it books up fast. Reservations for the May free day open on April 26 at 9 a.m.)
[JUNE 1] Japanese American National Museum (free from 5 to 8 p.m. on Thursdays)
[JUNE 1] Skirball Cultural Center (free on Thursdays, noon to 5 p.m.)
[JUNE 1] USC Pacific Asian Museum (pay what you wish every Thursday)
[JUNE 1] Martial Arts Museum (free every first Thursday of the month from 3 to 6 p.m.)
[JUNE 2] The Academy Museum is hosting a Summer Jam outdoor event featuring art-making activities, photo activations, and music—all free and open to the public. Plus, guests (on a first-come, first-serve basis) can get free access to the museum galleries from 4 to 8 p.m.
[JUNE 4] Holocaust Museum LA (free every Sunday)
[JUNE 4] Museum of Latin American Art (free every Sunday, 11 a.m. to 5 p.m.)
[JUNE 4] Craft Contemporary pay what you can every Sunday)
[JUNE 8] Japanese American National Museum (free from 5 to 8 p.m. on Thursdays)
[JUNE 8] Skirball Cultural Center (free on Thursdays, noon to 5 p.m.)
[JUNE 8] USC Pacific Asian Museum (pay what you wish every Thursday)
[JUNE 11] Holocaust Museum LA (free every Sunday)
[JUNE 11] Museum of Latin American Art (free every Sunday, 11 a.m. to 5 p.m.)
[JUNE 11] Craft Contemporary pay what you can every Sunday)
[JUNE 11] USC Pacific Asian Museum (free admission every second Sunday)
[JUNE 13] Los Angeles County Museum of Art (free on the second Tuesday of each month. Also free for L.A. County residents with valid I.D. after 3 p.m. on Mondays, Tuesdays, Thursdays & Fridays all month long)
[JUNE 13] Autry Museum of the American West (free on the second Tuesday of the month)
[JUNE 15] Japanese American National Museum (free ALL DAY every Third Thursday)
[JUNE 15] Skirball Cultural Center (free on Thursdays, noon to 5 p.m.)
[JUNE 15] USC Pacific Asian Museum (pay what you wish every Thursday)
[JUNE 18] Holocaust Museum LA (free every Sunday)
[JUNE 18] Museum of Latin American Art (free every Sunday, 11 a.m. to 5 p.m.)
[JUNE 18] Craft Contemporary pay what you can every Sunday)
[JUNE 20] Los Angeles County Arboretum (free on the third Tuesday of each month. Limited reservations available starting June 1)
[