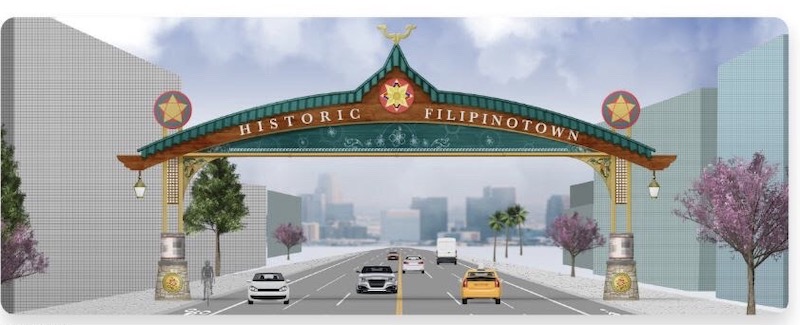 Today, the Board of Public Works and Councilmember Mitch O'Farrell released renderings of the future Historic Filipinotown Eastern Gateway. This new landmark will span over Beverly Blvd. near Unidad Park, greeting visitors as they enter the neighborhood. According to a statement from O'Farrell, it will be completed later this year.
Artist Eliseo Art Silva designed the piece, which includes symbols of Filipino culture, including a parol, the Gumamela (hibiscus) flower, and the Sarimanok, a mythical bird often seen in Maranao art. 
In 2014, the neighborhood got a western gateway in the form of new greenspace and a sign, also designed by Silva.