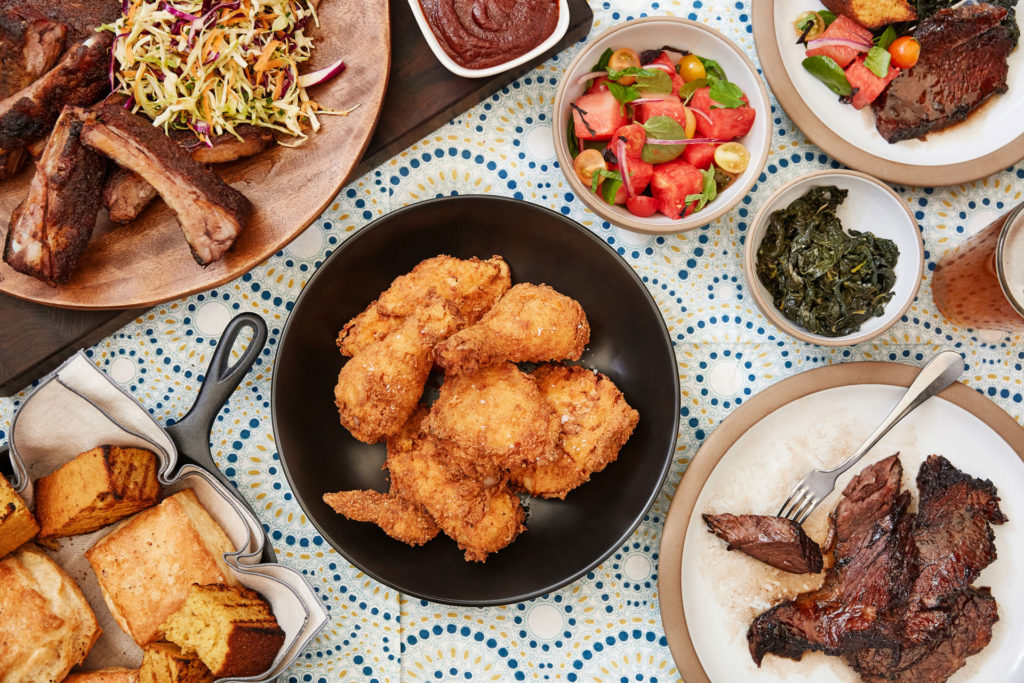 For those bummed about this year's canceled Hollywood Bowl season, the Los Angeles Philharmonic and Hollywood Bowl Food + Wine are offering a way to enjoy some of that experience at home. 
Hollywood Bowl Supper To Go is available for contact-free, curbside pickup at the Hollywood Bowl every Thursday through Saturday starting this Thursday, June 11. The menu from chefs Caroline Styne and Suzanne Goin includes three-course and family-style meals, plus á la carte entrees and sides. Everything is prepared at the Hollywood Bowl's kitchen, and you can also add on bottles of wine from Styne's curated list.
Some options include:
BBQ for Two ($96): Fried chicken, pork ribs, beef brisket, cornbread, rolls, greens, tomato and watermelon salad, berry buckle.
The Mulholland Drive ($59): Summer fruit salad, your choice of Alaskan halibut or tenderloin steak, crushed fingerling potatoes, chocolate torta. 
The 101 ($39): Your choice of either chicken with potato-tomato gratin and cookies, or a "green Greek" chopped salad with torchio pasta. 
You can start placing orders today for pickup this weekend. For more information, click here.