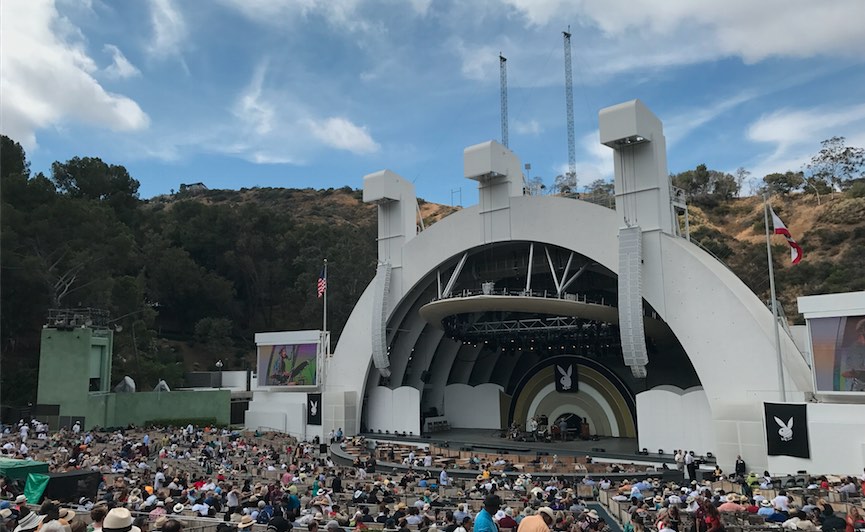 Today, the Los Angeles Philharmonic Association announced they are canceling the 2020 seasons at the Hollywood Bowl and The Ford as a safety measure to protect performers, audiences, and staff from the spread of COVID-19. It will be the first time in nearly a century that there won't be summer concerts at The Bowl.
"The cancellation of our summer programs and the resulting impact on our musicians and staff is devastating," LA Phil Association CEO Chad Smith said via a press release. "We are all broken hearted by the effects of this crisis and share the disappointment of all those who look forward to the Bowl and Ford seasons every year."
The news comes not only as a shocker for Angelenos hoping for a return to normalcy later in the year, but as a huge blow to the financial livelihood of the LA Phil itself. Revenues lost from a summer cancellation will result in an estimated $80 million budget shortfall. To make up the loss, 25% of LA Phil's full-time non-union workforce, as well as the Hollywood Bowl Orchestra, will be furloughed through Sept. 30.
This comes even after the LA Phil made tough choices to reduce non-essential expenses, lay off part-time employees, reduce salaries by an aggregate 35%, and withdraw funds from its endowment. The cost cutting measures are expected to continue, at least through the end of the summer.
"This decision makes me heartsick for all the County residents who have made the Bowl and the Ford a treasured ritual of each summer, although this is the best decision to make in the face of the threat from the COVID-19 pandemic," Los Angeles County Supervisor Sheila Kuehl said in a release. "The Board of Supervisors will continue to work closely with these great cultural institutions as we work our way through this crisis and ensure their stability for the future."
The LA Phil has launched a $35 million "Play Your Part" campaign that aims to sustain ongoing operations and programs, including the LA Phil's Youth Orchestra Los Angeles program. As part of this initiative, existing Hollywood Bowl ticketholders have the option of donating the value of their tickets back to the LA Phil as part of a $1 million challenge grant from Jane and Michael Eisner. 
"The Hollywood Bowl and The Ford are much more than performance venues. They are iconic places and represent summer traditions that have played a part in defining Los Angeles itself," Gail Samuel, President of the Hollywood Bowl and Chief Operating Officer of the LA Phil Association said. "We have every reason to look ahead with hope and confidence to next summer's centennial celebrations at the Hollywood Bowl and The Ford."