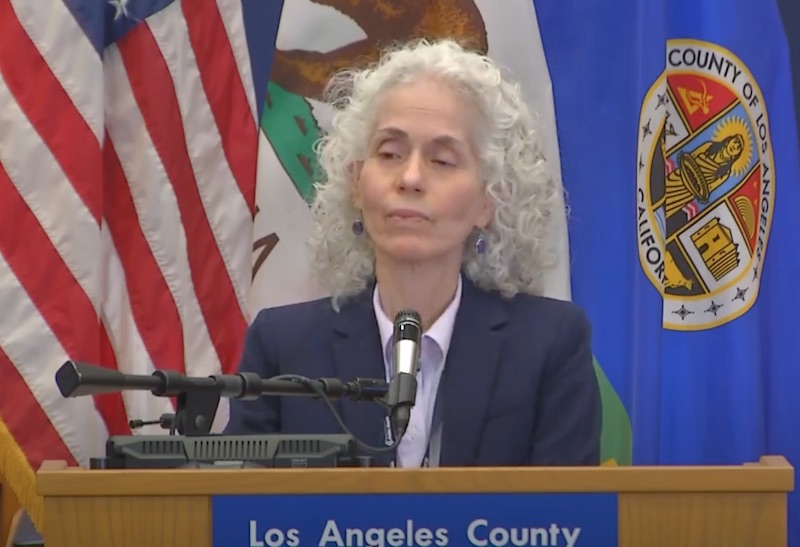 Today, Los Angeles County announced a new health order that pushes us deeper into Stage 2 of reopening, affecting both retail and outdoor recreation.

Now, all retailers can reopen for pickup or delivery except for those in indoor shopping malls, and so can the manufacturers and logistic companies that support those businesses. You still won't be able to go into any of these stores, and you'll have to practice physical distancing and wear a mask when picking up your orders. These businesses will also have to prepare, implement, and post their compliance with county directives.

Additionally, tennis and pickleball courts, shooting and archery ranges, equestrian centers, model airplane areas, community gardens, and bike parks can now reopen with physical distancing and cloth face coverings when you're near others. Local public entities may also decide to temporarily close streets to vehicle traffic to give pedestrians more room to spread out and exercise.
As always, officials stressed that you're most safe from COVID-19 at home and that those with underlying medical conditions should stay home as much as possible.
By now, it's evident that everything that reopens will do so with new rules about distancing and masks. COVID-19 is still a contagious virus that can cause serious illness and death. According to L.A. County Public Health Director Dr. Barbara Ferrer, this new normal will continue until we get a vaccine, therapeutic medicine for COVID-19, and/or "the kind of testing you could do every day at your home with a five-minute test result."
"We are left in the near future looking at the kinds of strategies that help us protect each other and that is the physical distancing, infection control, and what we call containment—making sure we identify people who are positive as quickly as possible so that they can isolate and their close contacts…can quarantine," she said.
Until then, our Safer at Home order will continue indefinitely, with modifications as time goes on. Ferrer noted we may be able to get to smaller gatherings later this year, but it'll depend on all of us doing our part now.

It'll also depend on the data. The state has laid out guidelines for counties that want to move faster through reopening stages. Those counties must have had no more than one coronavirus case per 10,000 people and zero COVID-19 deaths in the last 14 days. For a county as dense as Los Angeles, Ferrer admits that seems insurmountable in the near future. In fact, you can see the county-by-county data for yourself here. As you'll notice, Los Angeles County has more confirmed cases and deaths, by far, than any other county in the state.

For Los Angeles County to move forward, Ferrer said we'll either need to wait until California decides that the state is ready to move forward as a whole, at which point we could see if that makes sense for L.A. County, or meet the benchmarks, which would be "nearly impossible." Our best bet, she said, is to wait for the state.