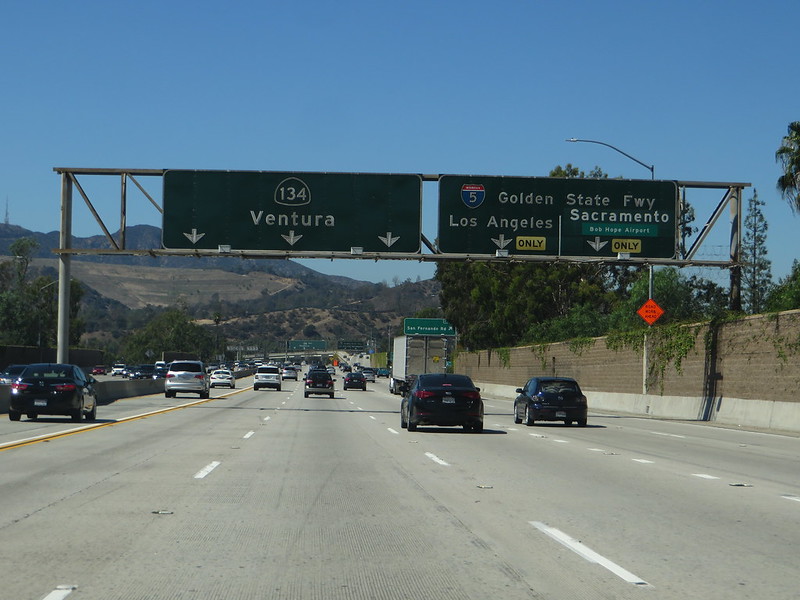 On the off chance you're still doing a lot driving these days, here's one notice you'll want to pay attention to: a big chunk of the 5 Freeway will shut down near Burbank this weekend to make way for the demolition of the Burbank Boulevard bridge and other freeway improvements.
The roughly 9-mile freeway closure starts tomorrow and continues through early Monday morning. All northbound lanes of the 5 will be closed to traffic at State Route 134 (Ventura Freeway) and all southbound lanes will be closed at State Route 170 (Hollywood freeway).
I-5 Freeway ramps in the Burbank area will close at 10 a.m. on Saturday. Closure of the entire stretch of freeway goes into effect at 2 p.m. and runs through 2 a.m. on Monday, April 27. Freeway connectors and ramps should be up and running by 6 a.m. on Monday.
Caltrans advises motorists to avoid this part of I-5 during the closure or to look for alternate routes.
In addition to the reconstruction of the bridge, ongoing improvements in the area include carpool lanes in both directions, replacement of concrete pavement, realignment of ramps, and a street-level rail crossing on Buena Vista Street at San Fernando Boulevard.