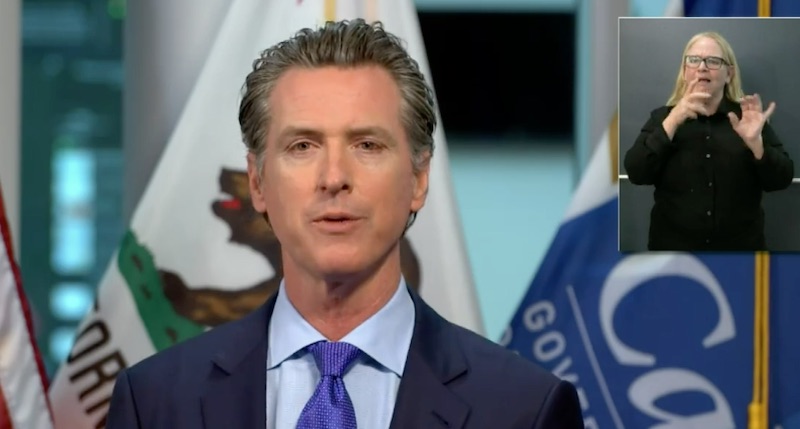 Today, Governor Gavin Newsom announced a new program to help both seniors and restaurants across California. Restaurants Deliver: Home Meals for Seniors is a partnership among California, local governments, and the Federal Emergency Management Agency (FEMA). It'll put restaurants and their employees back to work delivering free meals to eligible seniors. 
According to Newsom, an estimated 1.2 million seniors live alone in California. Some of them may be unable to cook their own meals or otherwise access food during the pandemic. Counties will work to identify seniors in need and the program will ensure they get breakfast, lunch, and dinner seven days a week.
To be eligible, seniors must meet a certain economic threshold (600% below federal poverty). They must also have a high risk of exposure to COVID-19, have already been impacted by or exposed to the virus, or have a compromised immune system. Interested seniors can call 211 or check online here (more info will be posted in the next few days), but local organizations will also conduct their own outreach.

Once enrolled in the program, seniors can spend up to $16 on breakfast, $17 on lunch, and $28 on dinner each day. FEMA will shoulder 75% of that cost. Local governments will pay a quarter of the remaining 25%, while California pays for the rest.
As for the restaurants, Newsom said this program "will allow restaurants to start rehiring people or keep people currently employed." Local governments will decide which restaurants can participate, giving preference to independent restaurants that use local produce and offer healthy options.
Newsom also noted that the program could support local governments due to sales tax generated by the restaurant sales.
"It's one of those rare areas, this first in the nation partnership, where we're really addressing three problems at the same time in a very meaningful way," he said.
This is not the only state program aimed to help seniors. Seniors who are just looking for someone to talk to can call the new Friendship Line at 1-888-670-1360, while a bevy of other resources can be found here.