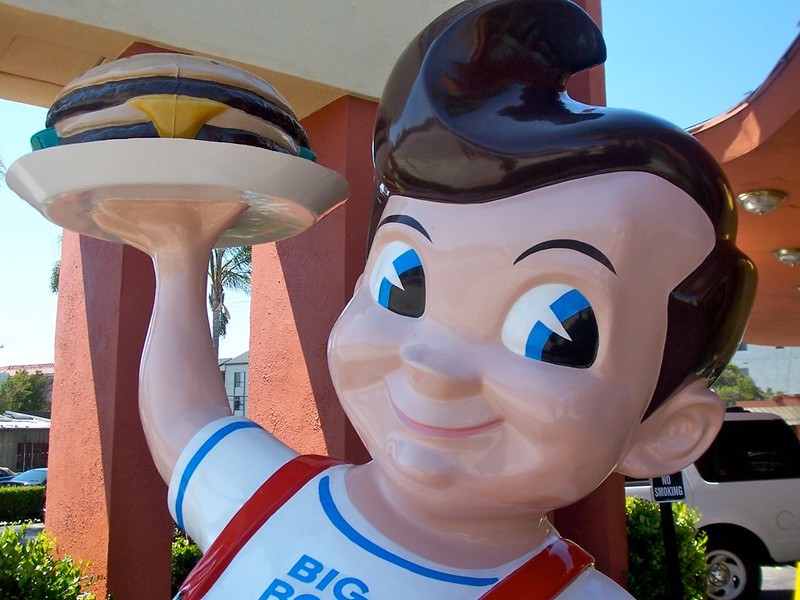 Did you know that Bob's Big Boy in Burbank is offering its carhop service? You can pull up and have burgers, fries, and other American diner staples brought directly to you. 
While all restaurants remain closed to dine-in service due to the statewide Stay-At-Home order, many have gotten creative with how they serve customers. Some have pivoted to offering produce and pantry items, while others are offering delivery and curbside pickup for the first time. For old-school diners, carhop service has gone from a nostalgic novelty to a new normal. Mel's Drive-in revitalized its carhop service earlier this month. 
You can call (818) 843-9334 to order, then enjoy your Bob's meal in your car (possibly while listening to the American Graffiti soundtrack) while still social distancing.
Pickup (curbside or otherwise) is also available. Bob's Big Boy is not open 24/7 during the pandemic, but they are open from 9 a.m. to 9 p.m. daily.