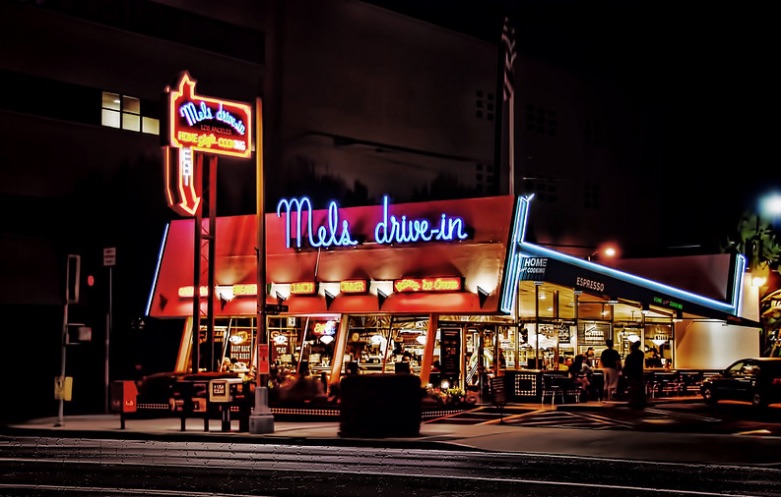 In the face of COVID-19, Mel's Drive-in is bringing some nostalgia to our social distancing lives by reviving its carhop concept. Available at all locations including West Hollywood, Sherman Oaks, and Santa Monica, you pull up, order by phone, and they'll bring your meal right to your car.
Customers can choose to enjoy their meals in their parked cars or take them to-go. It's straight out of a scene from George Lucas's 1972 film American Graffiti, with the exception of cell phones and a pandemic, of course.
Mel's is also offering some sweet deals. Kids 12 and younger eat free during school closures and adults get half-off on all milkshakes (vegan options available) with the purchase of an adult entree. This could be a good option for a family "outing" when the household becomes stir-crazy. Milkshakes can make everything okay, even if for just a few hours.
Keep up-to-date on all the latest news from Mel's Drive-in on Instagram.