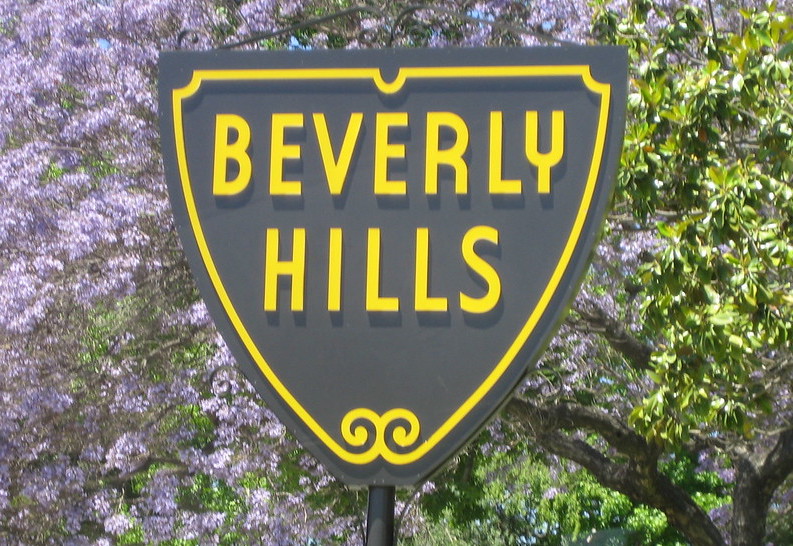 Thanks to reduced traffic while we're all social distancing, the Purple Line extension is speeding up a bit. The City of Beverly Hills has approved a temporary closure of Wilshire Boulevard to allow for faster construction. 
Wilshire Blvd. between Crescent Dr. and Beverly Dr., plus a section of Beverly Dr. at Wilshire, will close daily from 8 a.m. to 11 p.m. Other smaller, surrounding closures will also occur throughout the month, a full list of which can be seen here.
"This is truly a unique circumstance that will allow for minimal disruption in our City," Mayor Les Friedman said via a release. "After collaborative discussions with both our residential and business communities, this plan has received support as an effective strategy in an unprecedented time."
Signage and traffic control officers will redirect traffic to Olympic and Santa Monica boulevards, while soft closures within the detour areas will still allow local access.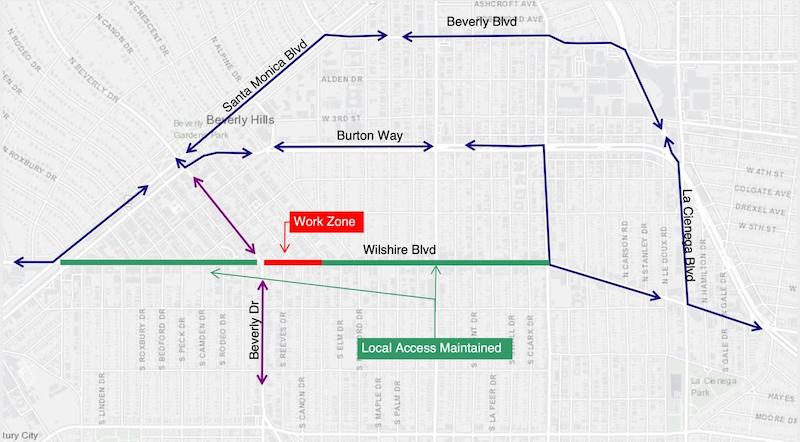 Wilshire may remain closed for as long as the city's local emergency is in effect or within five days' notice from the City Manager or a designee. According to data from L.A. County, the City of Beverly Hills declared a local emergency regarding the coronavirus pandemic on March 16.
Metro is hosting a webinar today at noon to talk about the changes. You can hop on using your computer here or by calling (646) 749-3122 and entering GoToMeeting ID 596-703-589.  
This news may surprise you if you followed the city's long-standing beef with the Purple Line, at times claiming the route beneath the high school would cause everything from explosions to terrorist attacks. However, Metro and Beverly Hills have since been able to come to an agreement on how the construction should proceed.
According to Streetsblog, the closure may shave six months off construction. When finished, the Purple Line will run from Wilshire/Western all the way to the Westwood/VA hospital station. The first section, which takes us to Wilshire/La Cienega, is expected to wrap in 2023. Check out more details from Metro here.