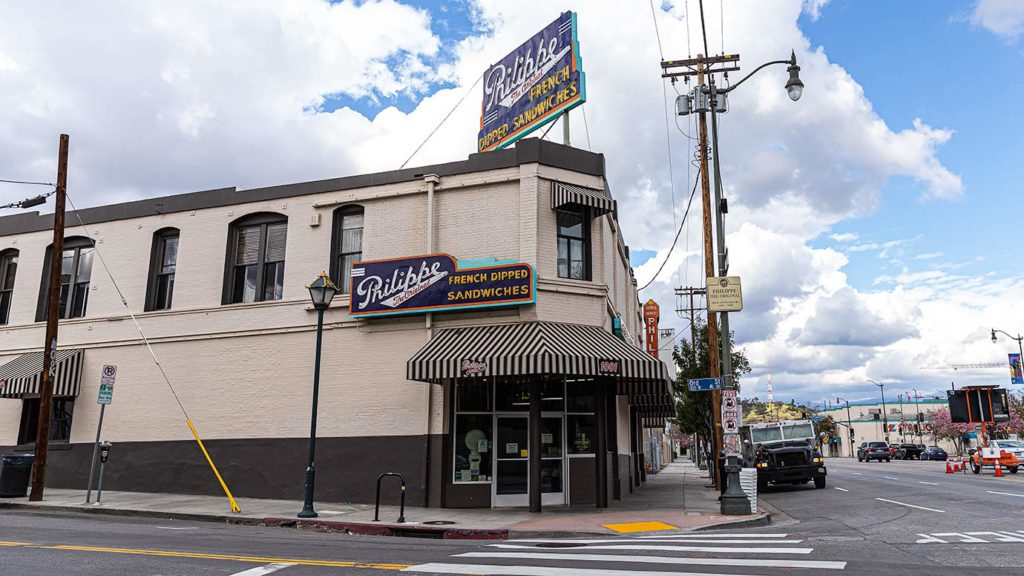 When Philippe The Original suspended operations earlier this month, it was one of the few times it's closed in over 100 years of service. At the time, manager and partner Andrew Binder said he knew things would remain that way at least through March, but no firm reopening date had been established. That date is now known.
Earlier today, Philippe's announced via its Instagram that it will reopen for delivery and takeout service on April 1.
The menu (according to the Postmates link referenced on Philippe's delivery page) is limited but should include all six signature French dips: beef, pork, ham, turkey, lamb, and pastrami.
Hours of service are Wednesday to Sunday from 11 a.m. to 7 p.m. And, according to comments from the eatery's Instagram account, walk-up orders for takeout are welcome.
Like many other restaurants in Los Angeles, Philippe's struggled in the face of a city-wide order banning dine-in service. With strict social distancing policies now expected to push well past April, many food service businesses are still figuring out new ways to serve customers, whether it's local bakeries looking for support or bars pitching cocktail delivery.
In any case, it's nice to see Philippe's French dips back on the menu of available options.