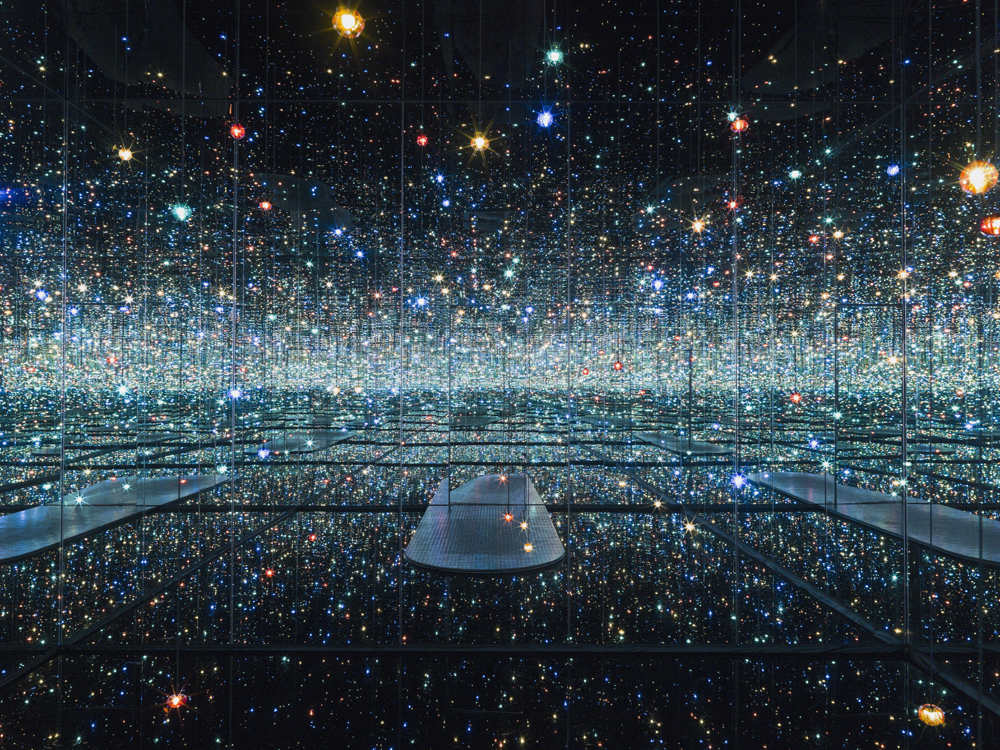 Following a popular livestream from Yayoi Kusama's mirror infinity room "The Souls of Millions of Light Years Away," The Broad is now offering Infinite Drone. 
Infinite Drone pairs the popular artwork with music. Videos are taken from the perspective of the viewer and allow for a far longer gaze than 45 seconds, which is what's typically allotted to museum guests. First up is composer Geneva Skeen's "The Oval Window," a 14-minute "stereo drone work composed strictly using recordings of voice and piano processed through digital and analog technologies." Other forthcoming musical selections might be electronic or pop cuts, but this one is more of a dark ambient track. It's oddly meditative with a hint of ASMR.
You can also watch several other videos on The Broad's YouTube channel, including family art-making workshops and selections from the Un-Private Collection. Interplay: Poetry and Art is another new series in which poets respond to various pieces within the museum's collection.