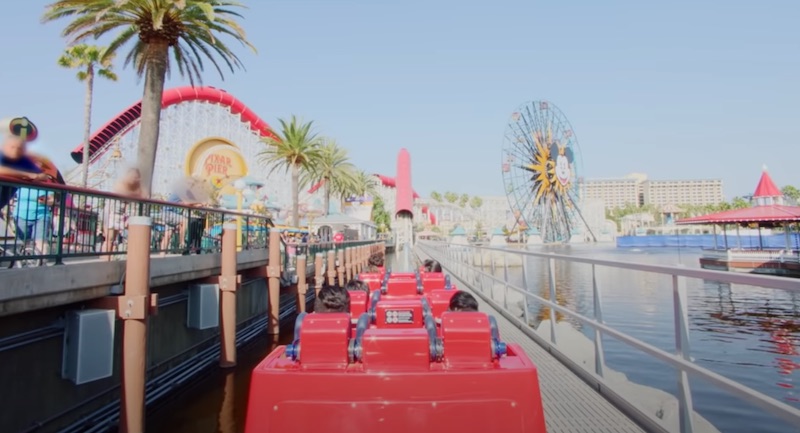 While the parks remain closed, Disney has released a virtual version of its Incredicoaster, the Incredibles-themed roller coaster at California Adventure. The Incredicoaster opened in June of 2018 as a refresh of the California Screamin' coaster.
The video takes viewers on a first-person journey along the coaster's entire track. As the car races along, text overlays provide interesting details about the Incredibles film and the ride's construction and design. For example, one section of the ride's decor took 50 pounds of glitter.
The ride's narrative, which may be lost in all the twists and turns, follows the super family's attempt to catch Jack-Jack, the youngest Incredible. He wasn't tall enough to ride the coaster but got aboard anyhow. Jack-Jack appears alongside the track 19 times.
Disney also uploaded a livestream of the fireworks from Cinderella Castle at Walt Disney World Resort and recipes for park favorites, such as churros and dole whips.
Disneyland initially shut down from March 14-31, but is now closed indefinitely. You can watch pilot Micah Muzio fly over an empty Disneyland and other SoCal parks in his helicopter here.

And if you're feeling really stir crazy, you could do what several creative families have already done: make your own at-home coaster using household objects. You can see our favorites here (the Tower of Terror recreation is particularly clever).