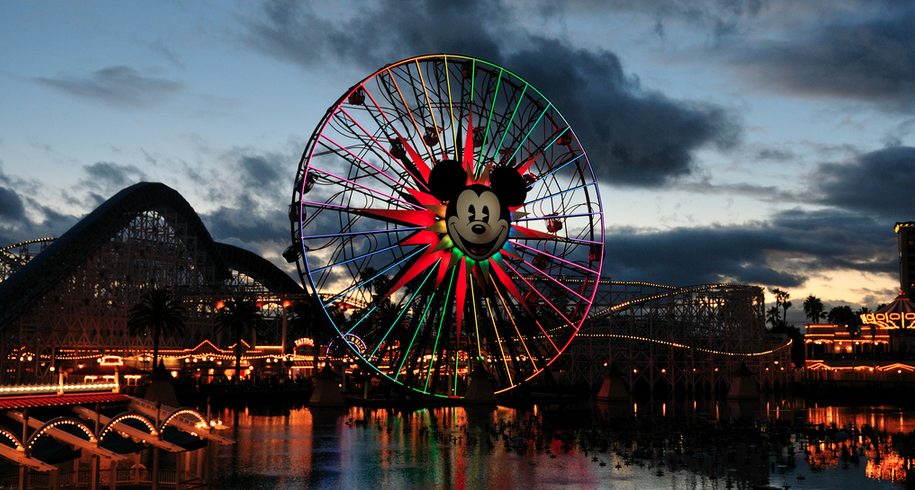 All of Southern California's theme parks are closed, including Disneyland, Universal Studios Hollywood, Knott's Berry Farm, and Six Flags Magic Mountain. But some creative people across the internet are recreating their favorite amusement parks at home.
You can find these genius works using the hashtags #HomeMadeThemePark, #HomemadeDisney, and #HomemadeUniversal. There are some very clever uses of props and perspective, and it seems like the housebound kids (and adults) are having a great time. Here are some of our favorites: 
Jess Siswick helped kick off this trend after a work trip to Florida, during which she planned to visit Disney World, was canceled due to the COVID-19 pandemic. She has several videos on Twitter @tinymallet, but my personal favorite is her Tower of Terror recreation: 
This Soarin' ride, albeit just around the house this time:
A father and son get to the park early to ride Rise of the Resistance:
Here's Universal's Back to the Future Ride, which, locally, was replaced by The Simpsons Ride.
Dave Cobb, the creative director on Universal's Men in Black: Alien Attack ride, submitted his own at-home version:
A homemade Trader Sam's tiki bar.
And the Enchanted Tiki Room.
This Haunted Mansion recreation is shockingly good.
Mickey's Phiharmagic.
Followed by Buzz Lightyear's Laser Blast.
A very tiny It's a Small World:
And this one is just… accurate: