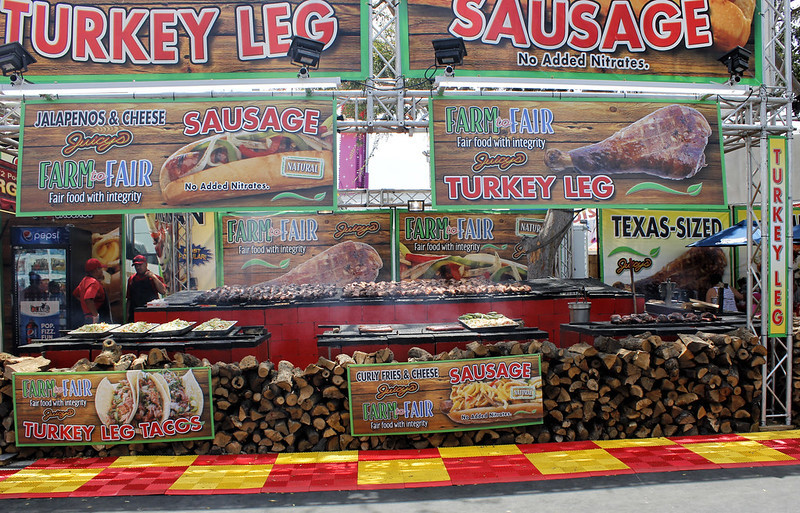 It may not come as a surprise to Californians who've seen every large event since mid-March called off or postponed, but the annual Orange County Fair, originally scheduled for July 17 through August 16, is officially canceled.
The O.C. Fair typically runs for several summer days. It offers a slew of programming and decadent fried food and desserts, bringing in about 1.3 million guests and $350 million. Due to the pandemic, the O.C. Fair & Event Center board voted unanimously to cancel this year's event, making the announcement this morning, according to KTLA.
The first Orange County Fair was held in Santa Ana in 1890. The fair did shut down from 1942 to 1947 due to a federal mandate during WWII, but it's otherwise continued to grow and flourish decade after decade—until, that is, a global pandemic occurred.
According to organizers, the fair works with a huge number of vendors, exhibitors, and other partners, typically making arrangements up to a year in advance. To reschedule would be impossible. "Making the decision early on will help prevent everyone from incurring too many unnecessary costs in labor and materials," an FAQ explains. 
If you already purchased tickets, you can find information about refunds here. Those who bought O.C. Fair super passes can choose to either roll their passes over to 2021 at no additional cost or get a full refund. 
Meanwhile, Fair staff is currently working on moving some elements of the fair, including competitions, online. Organizers will post updates concerning these efforts at ocfair.com.