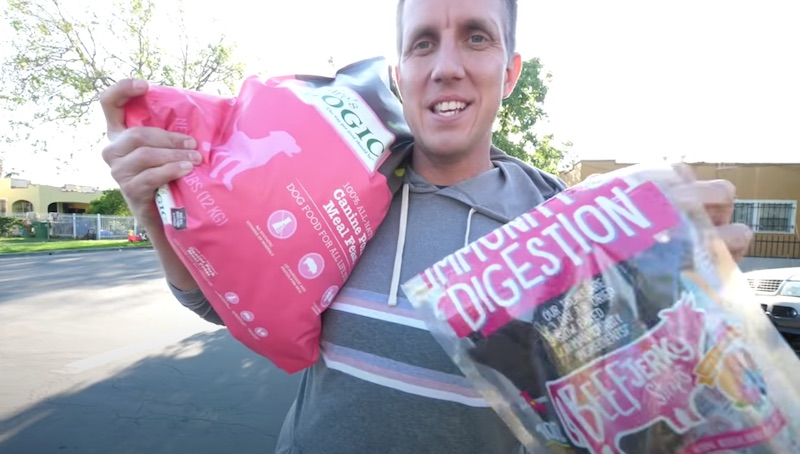 With so many people suffering financial uncertainty right now, it may be hard to keep food on your own table, let alone in your pet's bowl. Rocky Kanaka, pet rescue advocate and founder of The Dog Bakery, has been delivering free dog and cat food throughout Los Angeles and Long Beach to those in need. This may include seniors, those with compromised immune systems, frontline workers, and anyone facing financial difficulties due to COVID-19. 
The Dog Bakery—with locations in The Original Farmers Market, Pasadena, Venice, and elsewhere—makes custom dog treats, including these quarantine cookies. It also sells pet food and supplies. Kanaka says in a video about his efforts that he has pet food and he knows people need it, so why not disperse it?
To sign up to receive free dog or cat food, click here. You'll need to fill out a simple Google form detailing your location and needs. Though Kanaka acknowledges they may not be able to meet every demand, they'll try to get to as many people as possible. Delivery is contact-free.
Those who wish to donate funds to supply more pet food can do so here.