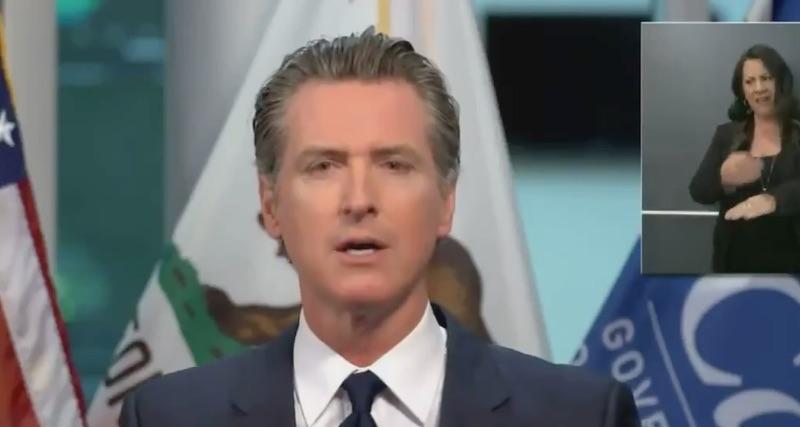 During today's briefing, Governor Gavin Newsom stressed one thing over all others. We have to stay home and continue abiding by our state and county orders if we want to return to some kind of normalcy. In particular, Newsom pointed to the videos and images of crowds at Newport Beach this weekend as what not to do.

"The reality is we are just a few weeks away, not months away, from making measurable and meaningful changes to our Stay at Home order," he said. "That is a very optimistic point to emphasize. However, that's driven by data, it's driven by behavior, and as we change our behavior, we can impact the science, the health, and the data."

To slow the spread of COVID-19 and keep bending the curve, we have to manage our behavior accordingly, he said. And that means not flocking to any open piece of coastline as soon as it gets hot outside.

"We can't see the images that we saw, particularly on Saturday in Newport Beach, and elsewhere in the state," Newsom said.
Today's comments echo Newson's previous addresses. On April 14, Newsom outlined six key goals to reopening the state, including the ability to protect communities through testing and contact tracing. He noted that reopening would come in stages and not all at once. And while he avoided setting a date, he did say the timeline depends on two things: building the infrastructure required to meet the six goals and if we can "hold the line on our Stay at Home Orders…so we can continue to see this curve bend."
But staying at home seems to have been an issue over the weekend. According to the Orange County Register, an estimated 40,000 people visited the coast in Newport Beach on both Friday and Saturday. The Newport Beach City Council has announced they'll meet tomorrow at 3 p.m. to discuss possibly closing the city's beaches for the next three weekends or closing the roadways that lead to popular areas.

Meanwhile, here in Los Angeles County, the beaches remain closed. This closure followed a similar sunny weekend. At that time, Supervisor Janice Hahn called those crowds at the beaches "unacceptable."