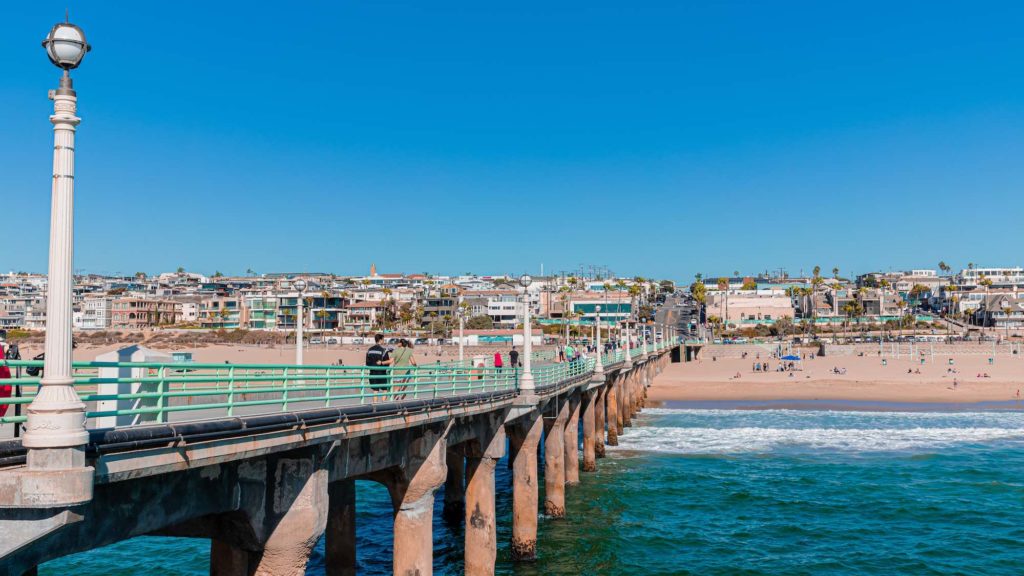 Today, L.A. County announced the closure of all public beaches within its jurisdiction through at least April 19. This follows similar restrictions that were put on parks and trails earlier this week.
In a statement, Supervisor Janice Hahn called the weekend crowds at the beaches "unacceptable."
"In order to save lives, beaches in L.A. County will be temporarily closed," Hahn wrote. "I understand that this is a huge sacrifice for everyone who enjoys going to our beaches. But we cannot risk another sunny weekend with crowds at the beach spreading this virus. This closure is temporary and we can always reopen these beaches when it is safe to do so."
This order, signed by L.A. County Public Health Officer Dr. Muntu Davis, means that all amenities at these public beaches are also closed, including bike paths and piers. 
As of today's briefing, the County reports 1,481 confirmed cases of COVID-19 and 26 deaths. During that same briefing, L.A. County Department of Public Health Director Dr. Barbara Ferrer emphasized the need to not gather, even outdoors.
"We cannot use our public spaces, as beautiful as they are, as places where crowds will gather and people will socialize with others that aren't in their household unit," she said. "And I know how hard this is and…how isolated everyone feels. But we're in this together. We do it well and we stand a chance of slowing the spread. We don't do it well and our numbers can exponentially grow each and every day."
You can continue to go outdoors in your own neighborhood so long as you remain six feet away from others.