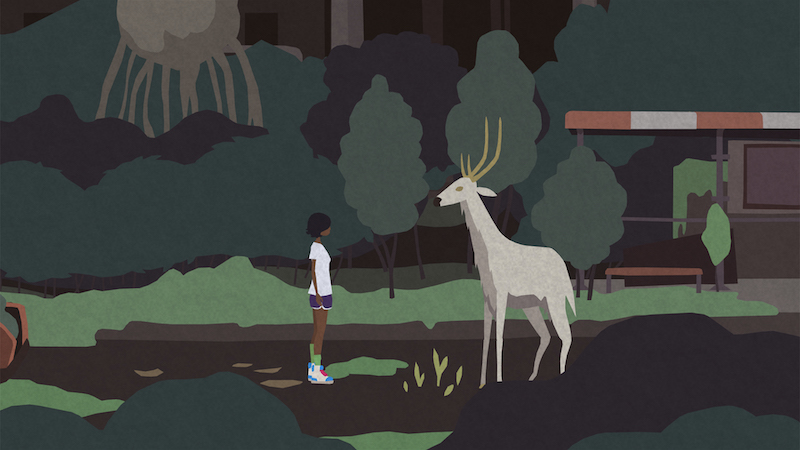 IndieCade is typically an in-person L.A. festival of new, upcoming, and indie games of all kinds: board games, tabletop RPGs, video games, alternative reality games, you name it. This year, IndieCade is online for nine days of 24-hour programming. Check it out today through Oct. 24 to browse dozens of showcased games, join interactive online games, or catch panels, workshops, and more. 
This year's fest takes place on several online platforms, including Zoom, Twitch, and Discord. To participate, you can register for free here. This grants you access to Twitch streams, virtual booths, the nominee gallery, and more. A $45 Plus pass will get you perks like curated gameplay, special Zoom sessions, exclusive Discord channels, and other activities. A premium $155 pass allows you to network at online industry events. 
For those looking to just play, your best bet is to check out the Game Activities section, which consists of online LARPs, escape rooms, and other multi-player games you can join. There are both spectator and interactive options available. For example, Visigoths vs. Mall Goths is a two-hour roleplaying game and dating simulator adventure where each player can be either an ancient warrior or a 20th-century teen. The game is set in 1996 in an L.A. mall. Or you can sign up for A Call from the Resistance from immersive theater company Capital W. It's a 30- to 45-minute phone call in which you'll discuss your feelings on politics and current events with a stranger. QuaranTeam is an escape room-style puzzle game for six players.
You can also browse IndieCade's list of nominated games, some of which have playable demos. You can check out panels about each game, while the virtual awards show is on Oct. 23.
Some nominated games include:
We should talk: A narrative game where you must choose your words carefully to express yourself to your in-game partner. Each choice will impact the outcome of your conversation. 
Skate City: Skate through Los Angeles, Oslo, and Barcelona to lo-fi beats in this street skating simulator. 
Lucifer Within Us: You play as a digital exorcist who can see into alternate timelines. Solve murders, purge daemons, and making deductions in this detective occult fiction game. 
Gamer Girl: This is a "harassment simulator" that looks at what it's like to be a female student studying game design in an all-male programming class. It is based on real interviews with women majoring in Game Design and Development at the Rochester Institute of Technology. Is it a fun game? Not necessarily, but it may be eye-opening. 
Mutazione: A 2D adventure game in which 15-year-old Kai will go on a journey to visit her dying grandfather Nonno, the Shaman of the isolated community of Mutazione. Per a release: "As the game progresses Kai will find new friends, gossip, intrigue, conflict, and seven magical musical gardens – with a beautiful generative soundtrack – which she must grow and tend to each day. But the problems run deeper than Nonno can say, and as things take a turn for the worse, Kai must discover the mysteries about the history of Mutazione in order to save both Nonno, and all of her new friends."
Queer Quest: All in a Gay's Work: A point-and-click adventure in which Lupe must find her missing girlfriend, Alexis. The game is described as a "love letter to the queer community." 
On top of those and many other nominated games, you can browse playable submissions from Climate Jam, which features games about climate change.
IndieCade is always a great way to find out about new content, and it often features work that explores social issues on top of the time-tested monster-fighting fare. If you're spending another weekend inside, there's plenty of free and fun stuff to explore. 
IndieCade is online, 24 hours a day, now through Oct. 24. Find more info here.