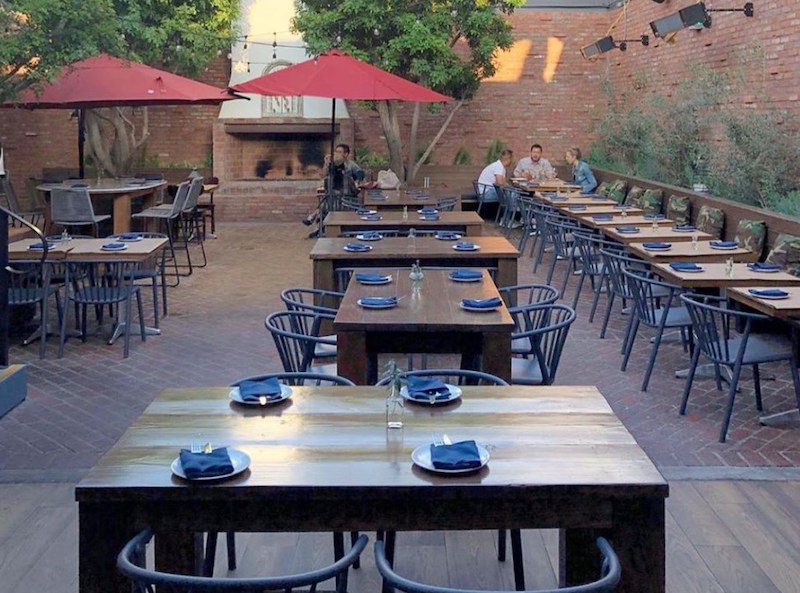 Today, Public Health Director Dr. Barbara Ferrer presented some encouraging news. Inspectors reported that nearly all of the restaurants, bars, and hotels they visited over Independence Day weekend were in compliance with key health protocols.

Inspectors visited 1,101 restaurants 4th of July weekend. They found 99% were offering only outdoor dining, takeout, or delivery. Ninety-eight percent were complying with physical distancing, 99% of customers were wearing masks when required, and 82% of employees were wearing face shields. Of the 82 bars and 8 breweries and wineries inspectors visited, all were closed.

Inspectors also checked 74 hotels and found 90% were complying with physical distancing and 97% were complying with orders to wear face coverings.

This is much better than the weekend of June 27 and 28, when inspectors found that 49% of bars and 33% of restaurants weren't following physical distancing protocols and that 54% of bars and 44% of restaurants weren't following orders regarding face masks and shields.
"This is just a sample and it doesn't give us the full picture of what's happening all across the county, but [it does] show major improvements over the samples that we had seen before and we do hope that these efforts can be sustained," Ferrer said.

Yesterday, the Board of County Supervisors voted to develop a plan to fine and possibly shut down L.A. County businesses that fail to follow health orders.
During today's briefing, the county also announced 2,496 new cases of COVID-19 and 65 deaths. The 7-day average positivity rate is now 10.4%. There are over 2,000 people in the hospital, 26% of whom are in the ICU and 17% of whom are on ventilators.