Memorial Day in Los Angeles means a number of things. Barbecues. Beach days. Three Day Weekends. Oh, and for the fourth consecutive year, it marks the beginning of kayaking and fishing season on the Los Angeles River.
The LA River has two formal recreation zones located in Elysian Valley and the Sepulveda Basin.  Starting on Memorial Day, May 29, theses zones will provide designated areas for the public to walk, fish, and use non-motorized and steerable boats such as kayaks.
Each zone will remain open through at least Labor Day, September 2, though as Curbed LA points out, there have been exceptions in past years where the end date has been extended past September.
Access to the river in the Elysian Valley River Recreation Zone is located at Rattlesnake Park at Fletcher Drive, with an exit point downstream at Steelhead Park. See map below.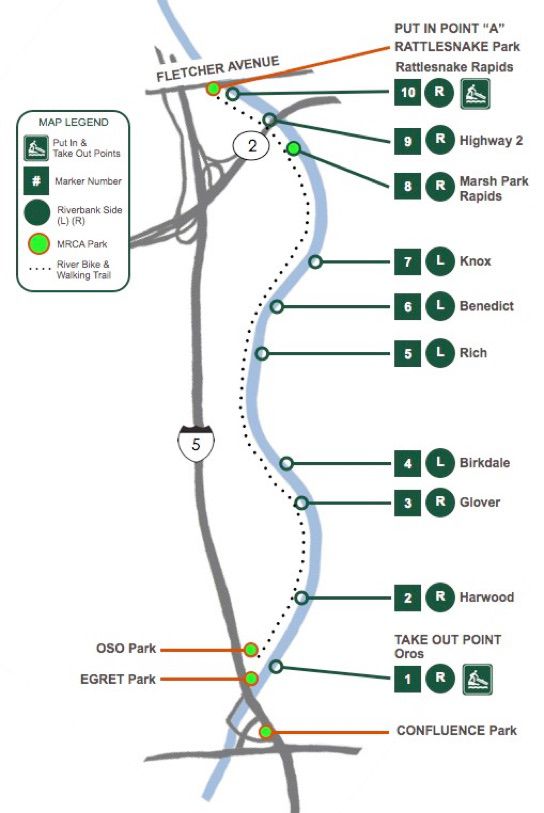 Access to the the Sepulveda Basin Recreation Zone is located west of Woodley Avenue on Burbank Boulevard. Additional access is also provided at Balboa Boulevard north of Victory Boulevard. Some parking for this zone is available on Woodley Ave. See map below.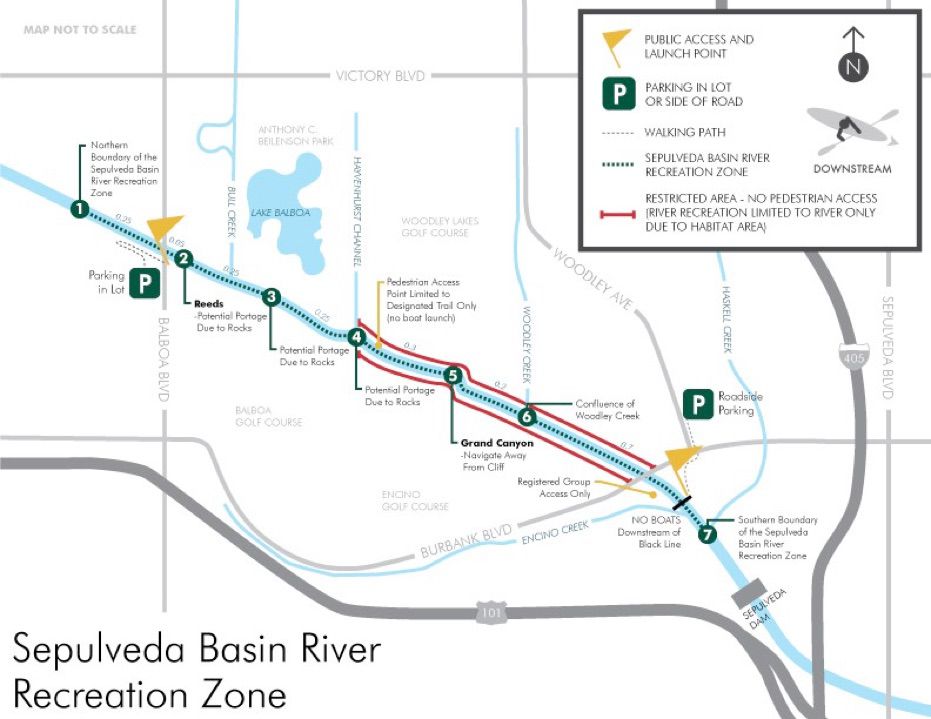 Visitors to either recreation zone should pay attention to signs with rules and regulations for accessing the river, which includes no swimming.  You should also keep in mind that inclement weather may affect open hours, so be sure to check for updates on the LA River Recreation website before heading out for a trip.
While all public visitors are welcome to walk, fish, and kayak in the Recreation Zones free of charge, organized groups and events should obtain a special use permit from the MRCA.
If you don't have your own kayak, there are a number of service providers to book through, including L.A. River Kayak Safari, Paddle the La River, and L.A. River Expeditions.
And if you're looking for additional water-centric activities in Los Angeles, be sure to check out this list of 11 Totally Fun Things To Do in L.A. If You Love Being in the Water.