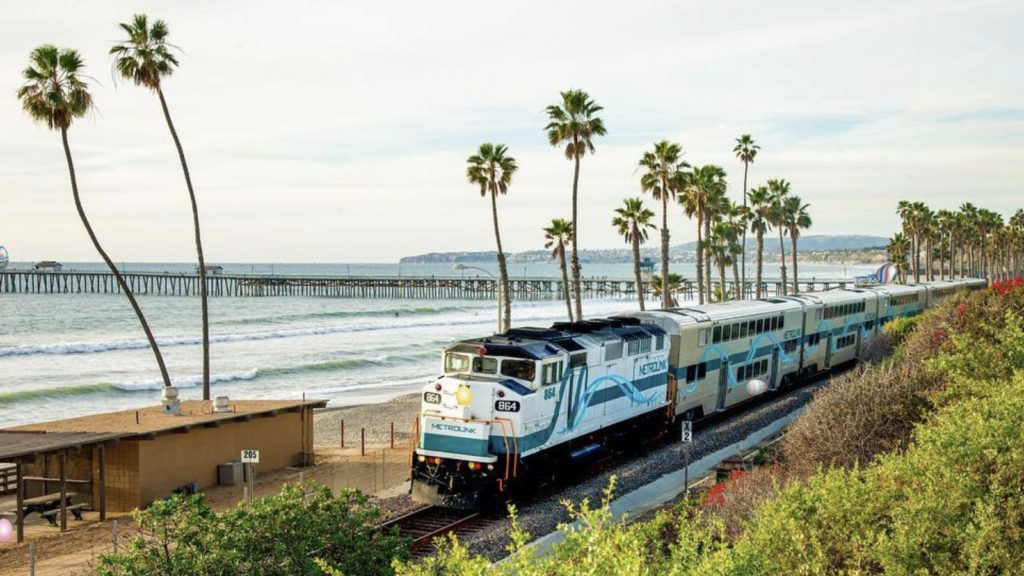 Metrolink's new six-month "Kids Ride Free Weekends" program provides an affordable option for family travel. Beginning Saturday, August 29, the promotion allows up to three children 17 and under to ride for free on Saturdays and Sundays when accompanied by a fare-paying adult.
Several Southern California destinations are on this route, including areas in Antelope Valley, Orange County, San Bernardino, Inland Empire-Orange County, and 91-Perris Valley Lines.
"After being cooped up, we know folks are ready to change their routines with fun, yet safe, activities for the entire family," said Metrolink Board Chair Brian Humphrey via a statement. "When you ride the train, the journey is a part of the experience and we want families to enjoy a special and affordable train experience as they explore the many outdoor activities we all love about Southern California."
Passengers can buy an adult Weekend Pass for $10 at ticket machines or through the Metrolink mobile app. The pass can be used multiple times, giving families the opportunity to visit several SoCal areas in a single weekend. Children don't need their own tickets to board the train with their parents. Keep in mind, kids ages 6 and under always ride free on Metrolink every day.
While road trips have become popular for people who want to safely travel during the pandemic, Metrolink costs less than a tank of gas and doesn't involve sitting in traffic, making it a comfortable choice for families. The double-decker trains and windows allow families to sightsee while traveling and on-board amenities include a variety of seating configurations perfect for groups. There are also restrooms and two hand sanitizer stations on each train car. Also, bike cars on the train can accommodate bicycles, surfboards, strollers, picnic baskets, and other large items families need for the day.
Face masks are required aboard Metrolink trains and on station platforms, with the exception of kids under 2. Deep cleaning protocols have been implemented on all trains, including a daily electrostatic spray that mists each train car with hospital-grade disinfectants and a cleaning crew that wipes down and disinfects trains throughout the day. Families can also use the online tool "How Full is My Train?" to track the train's recent ridership levels and prepare for social distancing.
For more information on Kids Ride Free Weekends or to learn about area destinations, please visit metrolinktrains.com/kidsridefree.
Related: L.A. Metro explores a fare-free system.