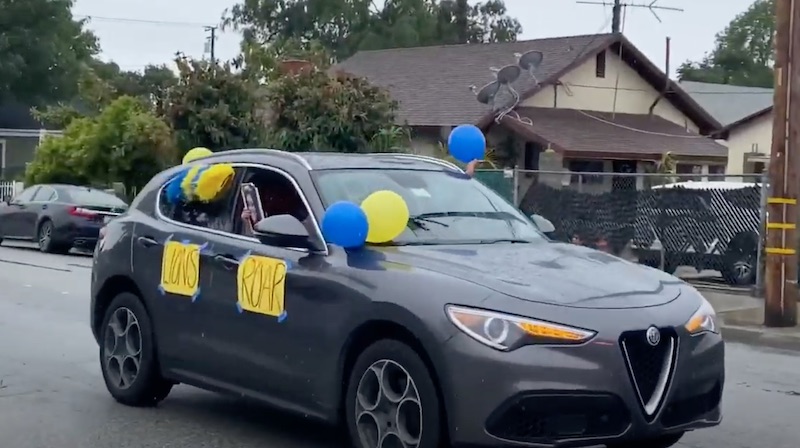 Today, L.A. County Supervisor Kathryn Barger announced county guidance for car parades, which schools and residents can use to celebrate graduations and other momentous occasions. 
"After enduring this year, these students deserve an opportunity to celebrate everything that they have accomplished," Barger said during today's briefing.
School districts can put together car parade graduation ceremonies if they can present a plan that allows for physical distancing and other health and safety protocols. You could also put together a car parade for a birthday or other special occasion.
As per usual, car parades come with several rules, such as:
Car parades can't include people on bicycles, motorcycles, convertibles with the top down, or vehicles without doors (like golf carts). 
Participants have to wear face coverings if their windows are down. 
Organizations that put together large-scale parades must have a "designated organizational host" that monitors compliance with parade rules and health orders.  
Parades can't allow the sale or exchange of any food or other items. 
For graduation parades, hosts can hand out diplomas to one car at a time, during which social distancing and facial coverings are required.
To see all of the rules and guidelines, click here.
The county also announced the reopening of beach bike paths and curbside pickup at indoor shopping malls. Customers can place an order, which employees at those stores may bring outside to a designated pickup area.