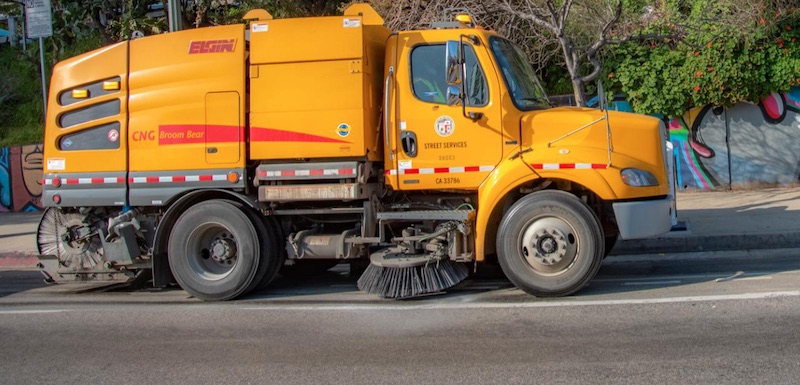 We've got some good news for Angelenos who are tired of shuffling their cars around for street sweeping. Starting today, Los Angeles will only perform street sweeping every other week.
Adel Hagekhalil, director and general manager of the city's Bureau of Street Services, told the L.A. Times that reduced service is due to the city's buyout program, which about 10% of Street Services employees took. This has led to fewer drivers, making it hard to perform street sweeps in every neighborhood weekly.
According to the city, streets will be swept either the first and third or second and fourth weeks of each month. If you need help keeping track, you can sign up for notifications online. You'll receive alerts for sweeps in your neighborhood 24 to 48 hours beforehand. You can also use this map.
Currently, notifications are available by email only. If you or someone you don't know doesn't always have access to a computer, you can also call 3-1-1 for information.