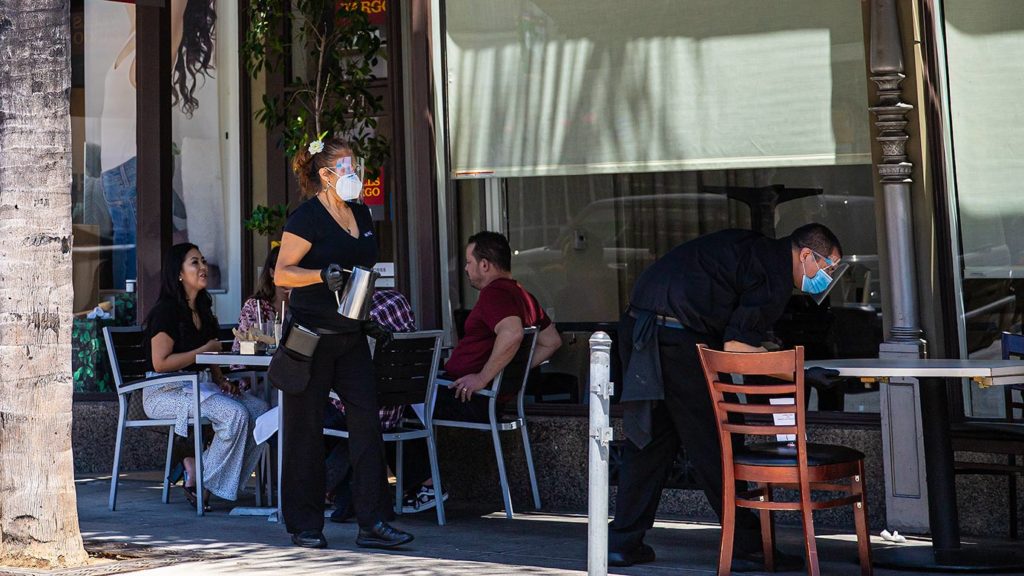 An emergency relief program for food service workers in Los Angeles is accepting applications now. Eligible applicants will receive stipends of up to $800.
Restaurants have been closed for indoor dining for most of the ongoing pandemic and recently had to close outdoor dining on Nov. 25. Limited to just takeout and delivery, many have been forced to lay off staff or reduce remaining employees' hours. Other food vendors, including food truck operators and bars that serve food, are also suffering.

The Secure Emergency Relief for Vulnerable Employees (SERVE) will give stipends to 4,000 randomly selected food service workers who have suffered financial hardships due to COVID-19. Applications are open now through Friday, Dec. 11 at noon. You can apply online here or by calling 311. You will need an email address or phone that receives texts, but you won't need a bank account or to provide a social security number.
To qualify, you must:
Live in the City of Los Angeles.
Be 18 or older
Work or have worked at a food service establishment. That could be a restaurant, food stand, mobile food unit, or a pushcart. Breweries, bars, and wineries are included if they served food on-site. 
Have had an annual income of $58,450 or below in 2019
Have experienced financial hardship during the pandemic due to either job loss or at least a 50% reduction in income
Owners or managers of restaurants, bars, wineries, and breweries are not eligible to apply at this time. 
A mere $800 might not stretch very far in a rent-burdened city like Los Angeles, but at least it's something. With rising case counts, it seems restaurants are likely to be limited to just to-go services for at least the next several weeks.
Meanwhile, Los Angeles County is again accepting applications from restaurants that need relief after the site crashed last week. Grants of up to $30,000 are available only to restaurants that are in L.A. County, but not the City of Los Angeles. The deadline has been extended until 5 p.m. tomorrow or until the portal receives 2,500 applicants.