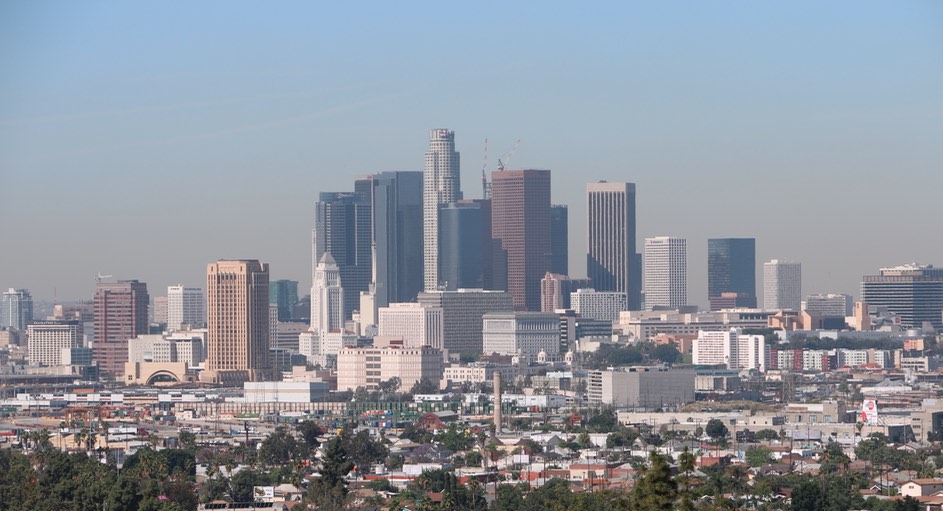 On Tuesday, L.A. City Council voted unanimously to have City Attorney Mike Feuer draft a proposal for a ballot measure that would tax vacant units. The motion was introduced by Councilmembers Mike Bonin, Marqueece Harris-Dawson, Paul Koretz, and David Ryu as a response to Los Angeles's housing crisis. 
Cities use vacancy taxes to address housing shortages. Essentially, landlords are taxed for each vacant unit they have, which prompts them to put those units on the market at prices renters can actually afford. 
"We can't afford to wait any longer on this issue. Every year, and every day, homelessness grows. We need every tool possible to bring more housing to market. With tents going up in the shadow of empty luxury apartments, we must be clear: Housing is for people, not investment portfolios," said Councilmember David Ryu, via a statement.
A report from Los Angeles Housing + Community Investment Development (HCIDLA) estimated a vacancy rate of 6 to 7%, or 85,000 to 100,000 empty units. HCIDLA found that many of those units were higher-end, 4- or 5- star units while mid- and low-end units have a much lower vacancy rate. Additionally, neighborhoods that have a lot of these new, luxury units have higher vacancy rates than other parts of the city.

Via the report: "According to these vacancy estimates, an Empty Homes Penalty has the potential to yield substantial revenue to support housing programs (in addition to returning thousands of unoccupied units to market)."
Other cities, including Vancouver and Oakland, have already passed similar ordinances. According to the report, Oakland passed the Vacant Property Tax Act in 2018. This tax applies to homes that are in use fewer than 50 days per year, and the money the city gains from this tax is used on affordable housing services for the homeless and the clean-up of blighted properties and illegal dumping. 
An amendment to L.A.'s motion noted that the Oakland ordinance would be used as a model and that this measure wouldn't include commercial properties, except for those large enough where mixed-use projects could be built, and non-corporate owned single-family properties.
The Council has until July 1 to either approve the proposal and put it on the ballot or reject it. Voters would then have to pass the measure by a two-thirds margin.