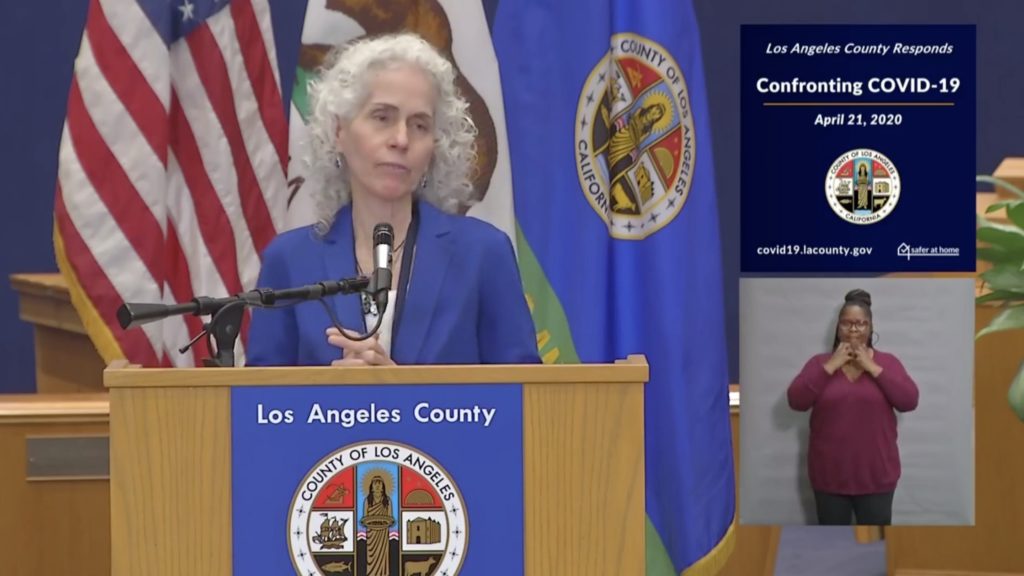 During today's daily briefing, Los Angeles County Public Health Director Dr. Barbara Ferrer offered insight into the COVID-19 outbreak at Union Rescue Mission, including the total number of positive cases and steps officials are taking to slow the spread of the virus.
Union Rescue Mission, which serves hundreds of unhoused individuals in Skid Row, confirmed its first case of COVID-19 on March 28. Last week, Public Health confirmed two additional cases. To better understand the scope of the outbreak, a broad testing strategy was implemented a few days ago.
Over 200 tests were administered, with 178 results delivered to date. Public Health identified 43 positive cases, of which 16, or 37%, were symptomatic. Everyone who tested positive will be isolated.
Additionally, efforts have been made to decrease the number of guests housed at the Mission so that they can enforce more stringent social distancing policies. Over the past few weeks, 184 guests have been transferred to hotels or motels, mostly near the Mission. This includes 72 people who were identified as medically vulnerable and moved to Project Roomkey sites. Health officials are meeting daily with Union Rescue leadership to provide ongoing support.
"Our environmental health team is conducting inspections every other day to help make sure that the best possible infection control practices are in place," Dr. Ferrer said.
Including Union Rescue Mission, there are now eight county shelters with unhoused individuals being investigated for outbreaks. An outbreak is defined as three or more cases in an institutional setting.
Ferrer said Public Health is also investigating 269 institutional settings in the county that have reported at least one confirmed case. These settings—nursing homes, treatment centers, homeless shelters, supportive living, and correctional facilities—are all particularly vulnerable to outbreaks. Part of the challenge moving forward is how to deploy testing resources to best identify vectors of infection within these settings.
"We have well over two hundred facilities where there are outbreaks, and logistically, we need to be able to prioritize at those sites where we actually know there are positive cases at this point in time," Dr. Ferrer said.
So far, 2,913 confirmed cases (1,692 residents, 1,221 staff) and 255 deaths have been reported from institutional settings. Those deaths represent 38% of the total for the entire county.
To date, L.A. County has 15,140 confirmed cases of COVID-19. 663 people have died, 89% of whom had underlying health conditions.