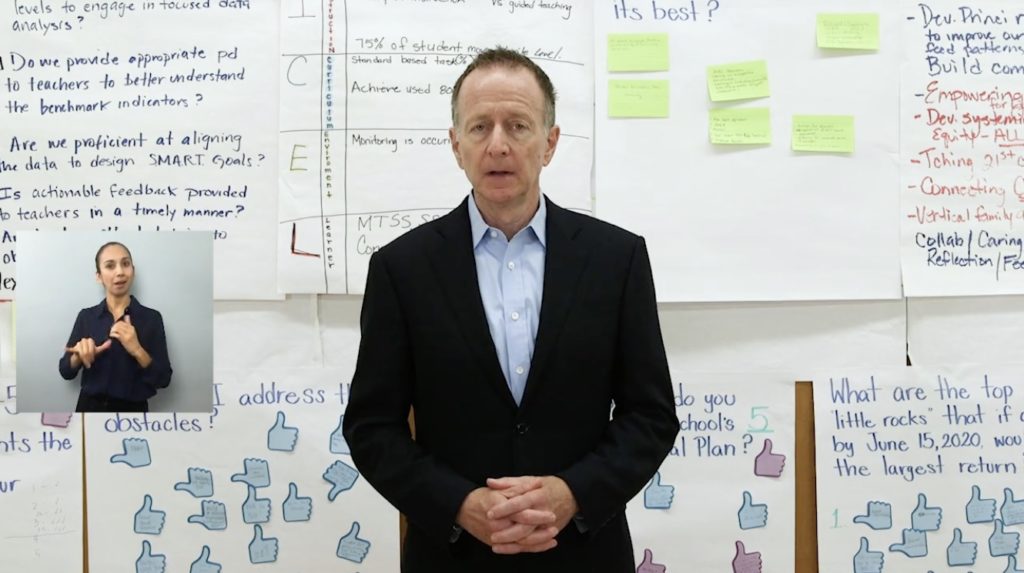 This morning, Los Angeles Unified School District Superintendent Austin Beutner announced that L.A. campuses won't reopen for in-person learning when the new school years starts on Aug. 18.
The LAUSD school year will begin via online learning only, with in-person classes to commence only when public health conditions allow.
During his Monday update, Beutner emphasized the need to protect the health and safety of the roughly 700,000 students and 75,000 employees that comprise L.A. Unified. Specifically, there is an ongoing concern that schools could become a breeding ground for new outbreaks.
Beutner pointed to a research study from the University of Padova and Imperial College London that showed 40% of positive COVID-19 cases had no symptoms. According to Beutner, best practice protocols like hand-washing, mask-wearing, and reducing class sizes won't be enough with so many possible asymptomatic carriers.
"There's a public health imperative to keep schools from becoming a Petri dish," Beutner said.
Even as schools could become new points of infection, they also present the opportunity for ongoing testing, Beutner argued. Regular attendance and consistent cohorts (people in the same groups in the same place) would allow for easier testing and contact tracing of individuals.
But that's only if the schools can come up with the funding. LAUSD estimates it would cost $300 per student to do weekly testing for staff, students, and any family members of students who are suspected of infection. The superintendent called on the federal government to assist with funding.
LAUSD's announcement to postpone in-person learning while requesting additional federal funds comes even as the current administration pushes schools to bring students back in the fall. Over the weekend, Education Secretary Betsy DeVos repeated a threat that President Trump made to deny funding to schools that do not reopen for in-person learning in the fall. The demand to fully reopen schools, however, has received pushback on multiple fronts.
On Friday, the L.A. Teachers Union called for campuses to remain closed for the start of the upcoming school year due to health concerns for students and teachers.
That same day, the American Academy of Pediatrics reversed a previously held position and said it's no longer confident that opening schools amidst the continued spread of COVID-19 is the best option for children.
With the public health landscape rapidly changing, it remains difficult for the school system to project the outlook over the coming months. Beutner promised that more detailed plans about online schooling will be made public by the first week of August.
In the interim, a press release from LAUSD laid out the following general guidelines for the upcoming school year:
The school year will resume on schedule.
Teachers will receive expanded training in online education to better meet the needs of students.
Students will receive additional training at the start of the year to become better online learners.
Online support for parents will be increased to make it easier for them to participate in the education of their students.
Principals will continue customized planning for the safest possible reopening this fall.
Free meals will continue to be provided at the current distribution stations.