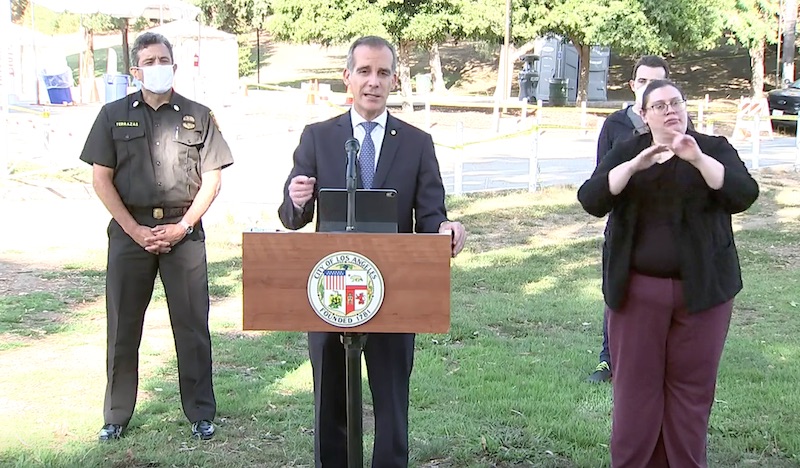 Today, Los Angeles Mayor Eric Garcetti announced a punitive measure for those who are still throwing large gatherings or parties in the midst of a global pandemic. Throw a big party and you risk having your water and power shut off.
"While we have already closed all nightclubs and bars, these large house parties have essentially become nightclubs in the Hollywood Hills," Garcetti said during a briefing today. "Many times, the homes are vacant or used for short-term rentals. And beyond the noise, traffic, and nuisance, these large parties are unsafe and can cost Angelenos their lives."
Garcetti said he has authorized the city to shut off LADWP service in the "egregious cases" in which houses, businesses, or other venues host large, unpermitted gatherings. Starting on Friday, if the LAPD responds and confirms a gathering at a property, they will provide notice and initiate a process that requests LADWP shut off service within the next 48 hours.
This enforcement does not apply to small gatherings at someone's home, even though you're not supposed to have those either.
Garcetti specifically called out a house party earlier this week at a mansion on in Beverly Crest. That party turned deadly when a 35-year-old woman was shot and killed and two others were injured.
Also this week, Los Angeles County issued a "legally binding" ban on large parties and gatherings. Violators could face imprisonment, fines, or both.