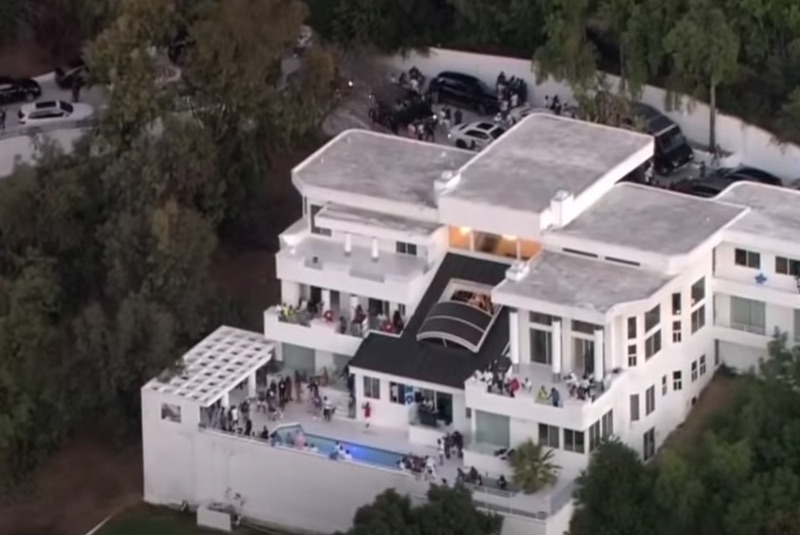 Despite the pandemic, some people have been throwing caution to the wind and having parties anyhow. But after one large gathering in Beverly Crest earlier this week that resulted in the fatal shooting of a 35-year-old woman, the Los Angeles County Department of Public Health has issued a "legally binding" ban on gatherings and parties. Violations could result in a fine, imprisonment, or both.
According to Public Health, "The consequences of these large parties ripple throughout our entire community because the virus can quickly and easily spread."
There have been several reports of parties in recent news, even though health officials have stressed that residents should avoid gatherings with people outside of their household. At the parties that are still occurring, video evidence shows little physical distancing and few guests, if any, wearing masks.
Calabasas Mayor Alicia Weintraub called out YouTuber Jake Paul after Fox 11 reported on a large party at his Calabasas mansion. Footage of the party featured people not wearing masks or social distancing, though they did dangle from a piece of construction equipment on Paul's lawn. Paul would not commit to not throwing future parties, telling Insider, "[I] personally am not the type of person who's gonna sit around and not live my life." Today, the FBI served a search warrant at Paul's home for reasons yet unknown.
Over the weekend, Knock LA reported on a party at Sassafras, an otherwise closed bar in Hollywood. Knock LA alleged that attendees included Los Angeles Sheriff's Department employees and posted video of party-goers stating they were there for the "LASD party." This would be particularly unsettling, considering LASD oversees the county's jails, where several inmates have already contracted COVID-19. 
LASD has since refuted those claims and, bizarrely, tweeted that the party was a "hoax perpetuated by social activists." CNN has identified at least one partygoer who belongs to the LAPD.
In a news briefing earlier this week, Public Health Director Dr. Barbara Ferrer said the party was being investigated not only by the department, but also Alcohol Beverage Control. Sassafras's owners, the 1993 Group, have since issued a statement saying they did everything they could to ensure safety when they agreed to host a party, which they were told was for first responders, but that some guests didn't comply. 1933 Group says they "unequivocally do not condone this behavior and have no intention of agreeing to additional private events, charitable or otherwise, until the state allows." 
But the most tragic of these recent parties occurred at a Beverly Crest mansion on Monday. At about 6:30 p.m., LAPD officers arrived to party after receiving complaints, but they didn't break it up. According to KTLA, a spokesperson for the LAPD said the city of Los Angeles's health order didn't apply to parties or gatherings that take place in "a single household or living unit." 
Officers returned at about 1:15 a.m. Tuesday morning after someone shot and killed one woman and injured two others. The woman has since been identified as Brandi Parham, a 35-year-old mother of three. There has yet to be an arrest in the killing, but law enforcement has indicated the shooting may have been gang-related, L.A. Daily News reports.