This Sunday in Los Angeles we can expect one thing with complete certainty… increased traffic on roadways as more than a dozen sections of L.A. streets will be closed off for the LA Marathon. Even if you don't happen to be running in or spectating at the marathon, you best be aware of the street situation so you don't end up in a nightmarish traffic situation by accident.
To help you prepare, here's a complete list of of the closures. Best to avoid to areas at all possible throughout the day.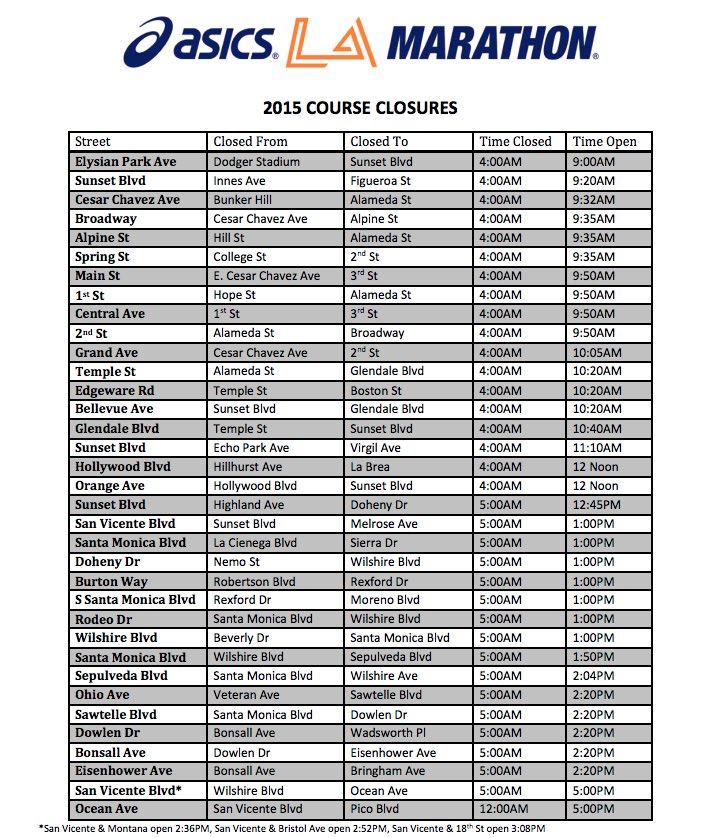 The Metro also has information on getting to the marathon via public transit, and Timeout Los Angeles put together a nice guide of where to eat and rink along the route.
Lastly, check this responsive map of the course with closure points marked off, per Comuterama.
Enjoy!