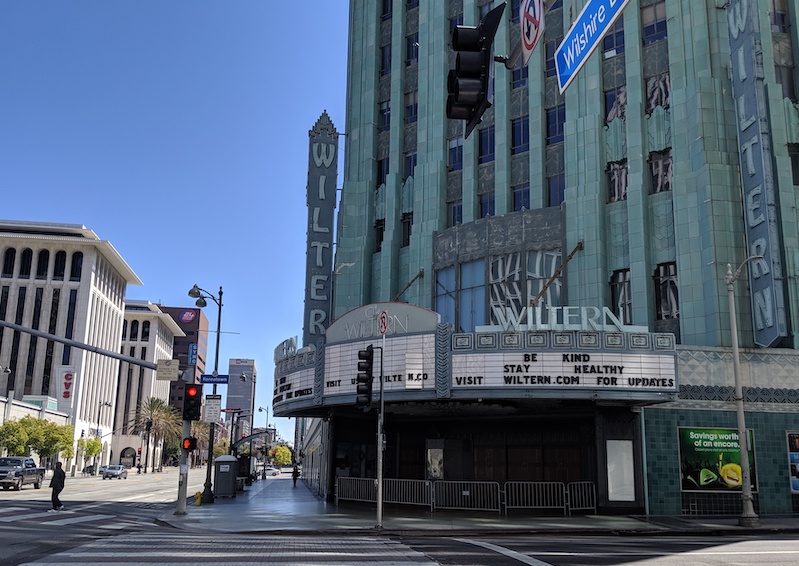 The Los Angeles Department of Transit (LADOT) had made some changes to the signals on our streets in response to the COVID-19 pandemic. This includes turning off push buttons at some crosswalks so that pedestrians do not have to touch them. 
As someone who does not drive, I've been walking to complete all of my essential errands—namely, grocery shopping and picking up prescriptions. I've been using my elbow to touch buttons, but I recently saw a man at Wilshire and Western try to roundhouse kick a button. Desperate times, desperate measures? Regardless, these changes from LADOT mean that no one needs to risk touching a button with any appendage. Select crosswalks will instead automatically cycle between walk and don't-walk signals.
Currently, LADOT has turned off crosswalk buttons in high-volume neighborhoods including Chinatown, Koreatown, Westlake, MacArthur Park, DTLA, and Hollywood. LADOT has plans to do the same in several other neighborhoods, including Highland Park, Studio City, and South L.A. You can find more info and the full list of neighborhoods here.
LADOT has also adjusted certain traffic signals to curb speeding, modified service on the DASH buses, and relaxed parking enforcement. You can read all of LADOT's coronavirus updates here.